CPB, BSD's Nov 30 deadline to stop Rampal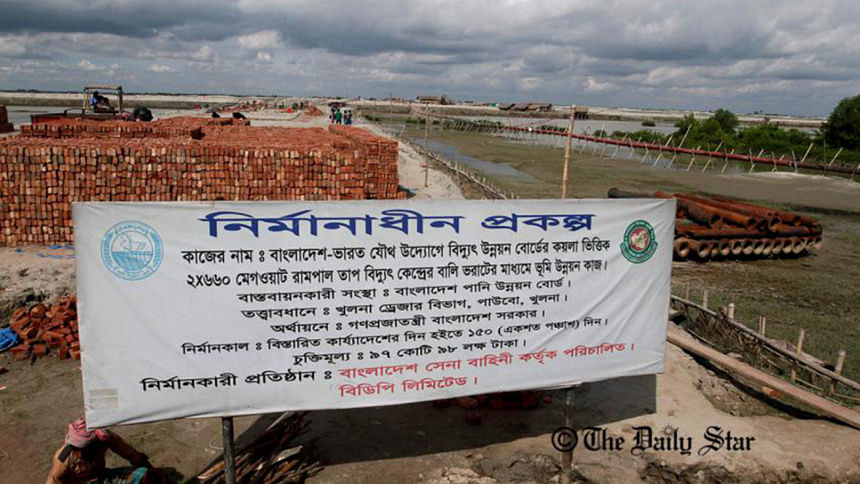 Communist Party Bangladesh and Bangladesh Somajtantrik Dal urged the government today to stop the Rampal plant near the Sundarbans by November 30.
Otherwise, they threatened to wage further agitation including "march to Dhaka" programme at a press briefing in Dhaka's Mukti Bhaban at Paltan.
They also condemned police "brutality" on the road march to save the Sundarbans in Manikganj organised by the Gonotantrik Bam Morcha on Friday.
Khalequzzaman, general secretary of BSD, Bazlur Rashid Feroj, a central committee member; Monjurul Ahsan Khan, former president of BSD and Mujahidul Islam Selim, president of CPB, were present at the press conference.