Couple found dead in N'ganj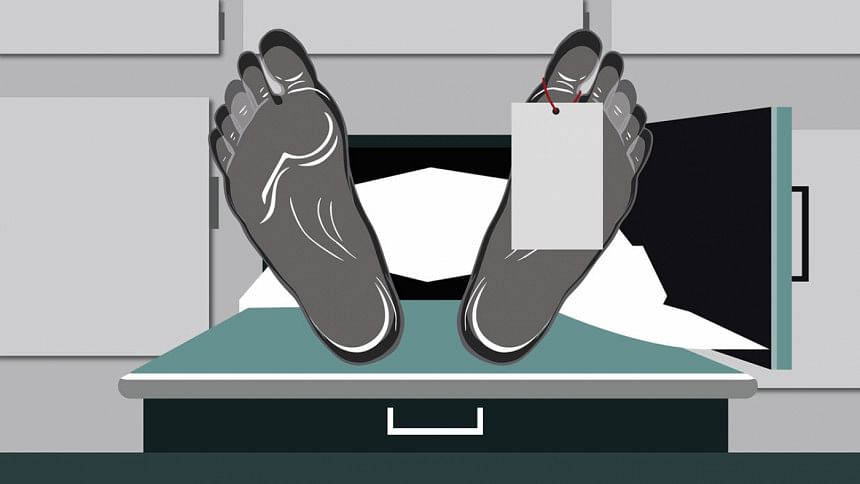 Police have recovered the bodies of a man and his wife from their house in Sonargaon upazila of Narayanganj. 
Informed by family, police recovered the bodies of Muktajan, 54, lying on the bed and her husband Based Mia Bacchu, 60, hanging from the ceiling last night from their room locked from inside, our local correspondent reports quoting police.
Presumably, the husband -- Based Mia -- strangled Muktajan to death and then committed suicide by hanging, said Moniruzzaman, officer-in-charge of Sonargaon Police Station.
Based Mia, a jobless gambler, used to steal money from his two sons for gambling, the OC said quoting the family.
Based Mia and Muktajan had been having a long feud over the matter, the official also said.
On Monday night, the couple went to their room. When they did not come out for the whole day, family informed police on Tuesday night. Police broke into the room and found them dead, the OC added.
No one was arrested in connection with the incident.
The bodies were sent to Narayanganj General Hospital for autopsy.