Countries should share info on militancy: Bernicat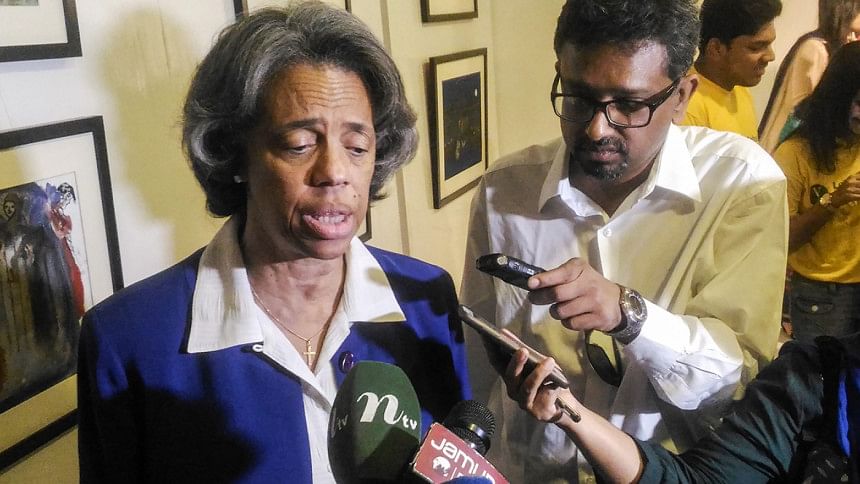 Assuring to support Bangladesh in fighting terrorism, US Ambassador in Dhaka Marcia Bernicat today stressed the need for sharing information about militancy among countries to curb the menace.
"If we don't share the information and evidence with cross agencies and governments, then we cannot protect ourselves," she said while talking to journalists after a programme in Dhaka.
American Centre organised the discussion on gender-based violence in Dhaka's EMK Centre.
"We need to increase cooperation because the terrorists do not respect country border and laws.  Although they have different names, they have the same goal and we are all their targets," she added.
About the militant operation in Sylhet, she said according to the government the militants were home grown, but they were inspired by the actors outside Bangladesh.
She expressed deep concern over the death of the police officials and civilians, who died in blasts near a militant den in Sylhet, and assured support to Bangladesh for fighting against militancy.