Colleague of Tonu's father gives statement to CID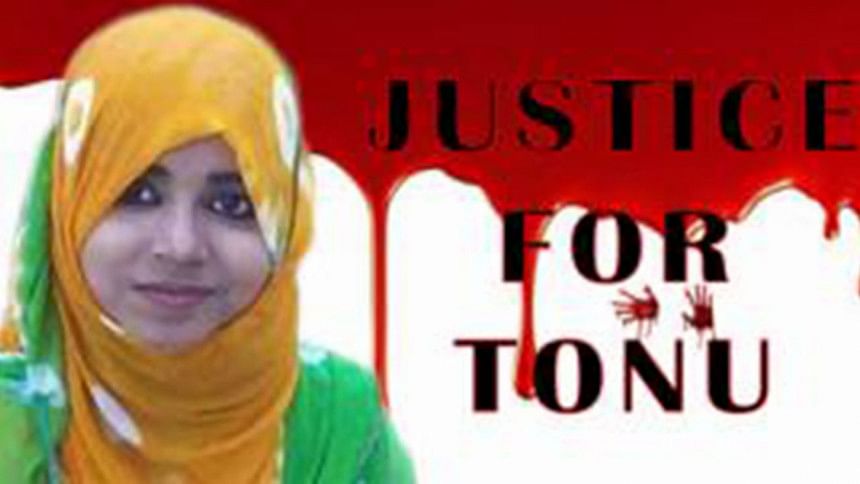 The Criminal Investigation Department (CID) today received statements from colleagues of slain Sohagi Jahan Tonu's father in connection with the much-talked-about murder.
Monirul Islam, chief executive officer of Comilla Cantonment Board where Tonu's father Yar Hossain works as an office assistant, gave a statement to CID in this connection today.
Apart from this, the CID team also talked to some other colleagues of Tonu's father and gathered information about Tonu.
Mahbub Mohsin, deputy inspector general of CID, is scheduled to visit the spot and meet Tonu's family members tomorrow.
"Interrogation in this connection is going on in presence of Abdul Kahar Akand, chief of the investigation team and Gazi Mohammad Ibrahim, investigation officer of the case," said Nazmul Karim Khan, special superintendent of police.