IS claims Gulshan attack: Report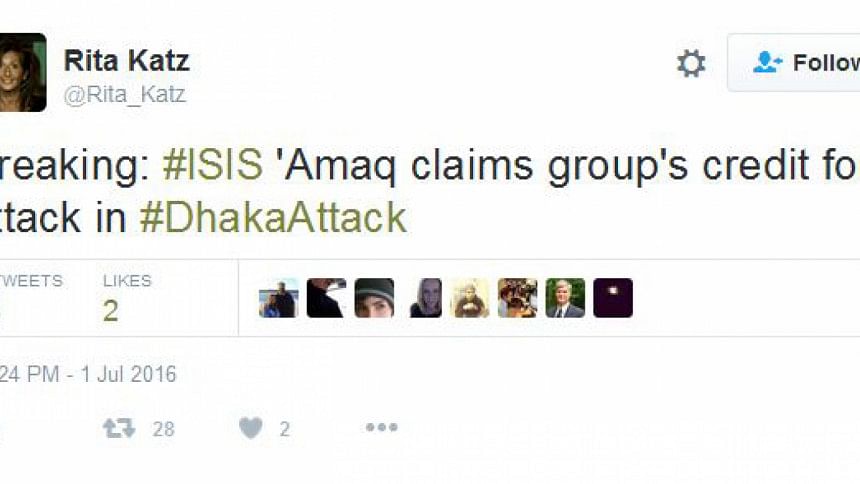 Islamic State has claimed responsibility of the attack in the Spanish restaurant at Dhaka's Gulshan diplomatic zone where at least two police officers have died and over 20 others being held hostage, according to US-based SITE Intelligence Group.
At 1:30am today, around five hours after the crisis began, SITE tweeted the development quoting the middle-east terrorist outfit's Amaq news agency.
The Daily Star, however, could not independently verify the claim.
Islamic State allegedly claimed responsibility of several murders in the past – all of secular activists, progressive writers, bloggers and minority groups. Such claims were first reported by SITE.
The Gulshan attack began around 8:45pm tonight at Holey Artisan Bakery, a spanish restaurant, on road 79, has so far caused to injuries of at least 30 people including police officials.
There were reports from witnesses that assailants, about eight to ten of them, stormed in the hotel and launched the attacks with "Allahu Akbar" (Allah is the greatest) slogan.
Since then, police and the criminal gang have been engaged in furious gunbattle with the police. However, thus far, the criminals have had the upper hand forcing the cops at bay with blasts and gunshots.