CJ urged to rehear case that declared caretaker govt illegal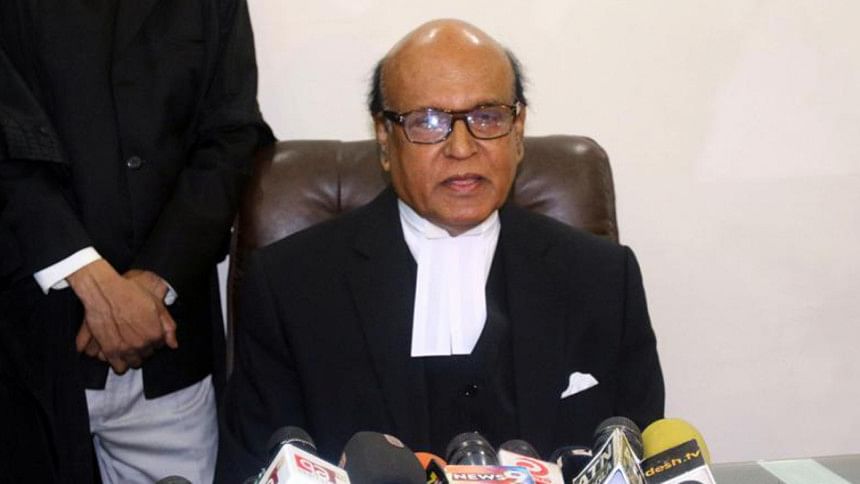 Senior pro-BNP lawyer Khandker Mahbub Hossain today urged the chief justice to take steps for rehearing of the case in which the Supreme Court declared caretaker government system illegal.
The apex court should hold rehearing of the case as the judgment regarding the caretaker government was written and signed by former chief justice Khairul Haque after his retirement, the lawyer said.
Hossain, also former president of Supreme Court Bar Association, came up with the request following the Supreme Court's decision to rehear 168 cases in which two retired judges issued orders and judgments.
READ MORE: Caretaker system declared illegal
While talking to reporters at his SC bar chamber, he hoped that the chief justice will take steps regarding the rehearing of the case.
"If the case is heard further, people's faith on the judiciary will increase," he added.
ALSO READ: Caretaker system abolished
The chief justice recently included 168 cases in the cause list for rehearing. The cases were written by former SC justice AHM Shamsuddin Chowdhury Manik and former chief justice Md Muzammel Hossain after their retirement.
Two benches of the Appellate Division of the apex court will hold the hearings of the cases from May 5.