Charges pressed on Fakhrul, 33 others in violence case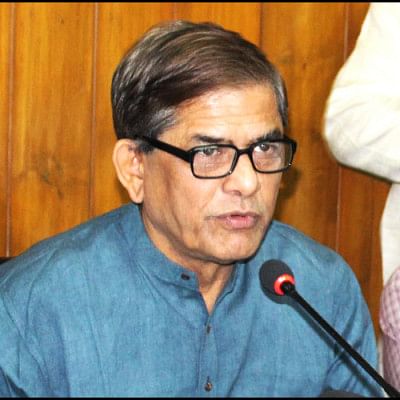 Paltan police today submitted charge sheet against BNP acting Secretary General Mirza Fakhrul Islam Alamgir and 33 others in a violence case of last year.
Sub-Inspector Mominul Haque submitted the charge sheet in the case which was filed with Paltan Police Station for allegedly vandalising and torching a vehicle on Bangabandhu Avenue in the capital on January 6 last year.
The hearing on whether the charges will be taken into cognisance will be held on April 22.