Charge sheet over Kalyanpur anti-militancy raid soon: Monirul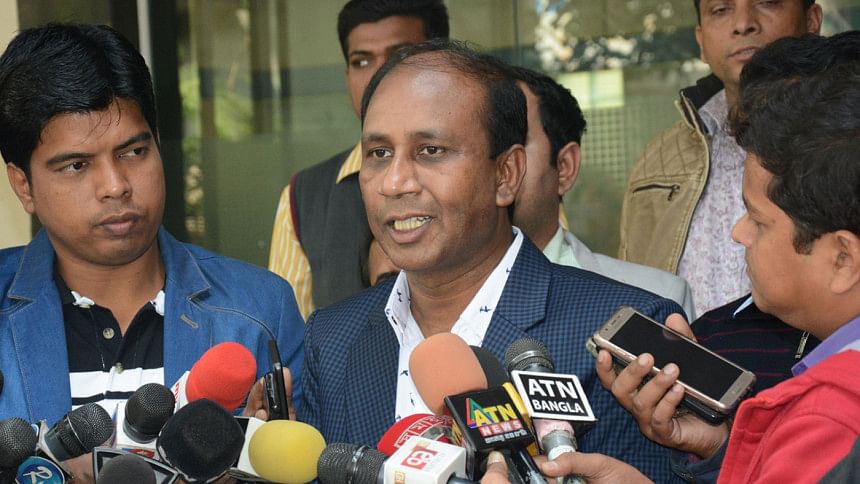 The charge sheet in the block raid at Dhaka's Kalyanpur, where nine "militants" were killed after a gun battle on July 26 last year, will be submitted soon, Counter-Terrorism and Transnational Crime unit Chief Monirul Islam says.
The investigation is in the final stage, Monirul, also additional commissioner of Dhaka Metropolitan Police (DMP), told reporters this afternoon.
"We hope we will submit the charge sheet soon," he said at a programme organised for the first anniversary of the block raid.
"The raid was a turning point for the law enforcers to get back their capability," he added.
The Kalyanpur attack was conducted based on the information that militants had a plan to carry out more attacks on three to four places after the July 1 Holey Artisan Bakery attack, Monirul added.
Nine "militants" -- eight identified and one unidentified – were killed during the drive while one escaped and another suspected militant, Rakibul Hasan Rigan, was arrested from the spot, he said.
Later police arrested four suspected militants -- Salauddin Kamran, Abdul Haque Prodhan, Abul Kashem alias Boro Hujur and Ahmed Ajoad Imtiahad Ronie -- from different places.
"Seven more accused are on the run and the process to arrest them is underway," he added.