Carstensz Pyramid hardest of all: Wasfia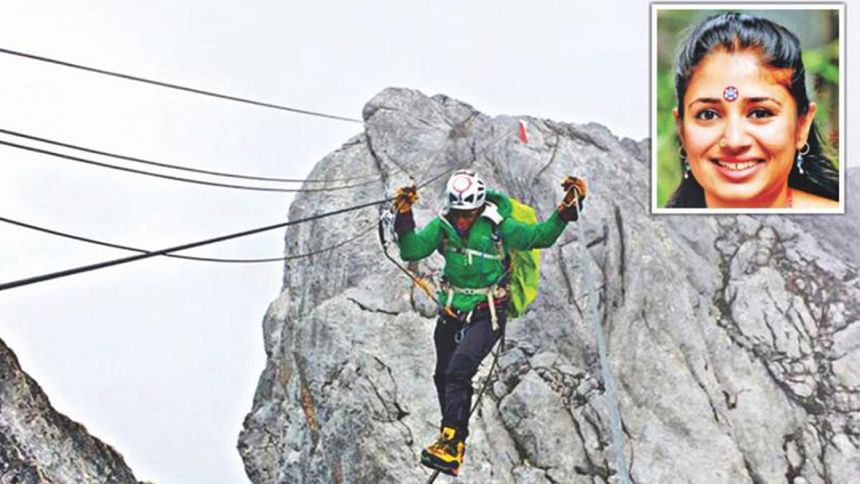 "Can I return alive?" – this was what Wasfia Nazreen had in her minds while she was on her way to the peak of Carstensz Pyramid.
First Bangladeshi to have scaled the seven summits of seven continents, Wasfia described her perilous journey in an interview to BBC Bangla.
"Believe it or not Carstensz Pyramid is the hardest and the most arduous mountain of my life, even harder than Everest."
She went on: "The entire mountain is formed of granite stones. We had to rope walk thousands of metres above ground from one peak to the other."
One has to walk around 220km and go through a series of villages to reach the base-camp of Carstensz. Several previous attempts by Wasfia to conquer the mountain were unsuccessful, she said. But perseverance made her the winner in the end.
It was her determination – to conquer the seven summits – that led her to embrace all the risks and pain, she said. The fruit of that determination bore four years after she began the journey for the far corners of the earth.
Wasfia also shared one of her exceptional experiences in her journey to Carstensz where a village blamed her entourage for the cause of death of an elderly man.
"We were returning from the mountain and passing through a village. An elderly man died there. The superstitious villagers blamed us for the death," she said.
"They held us confined and village arbitration was conducted for four hours before we gave them four thousand dollars to go free," Wasfia said.