Buddha Purnima celebrated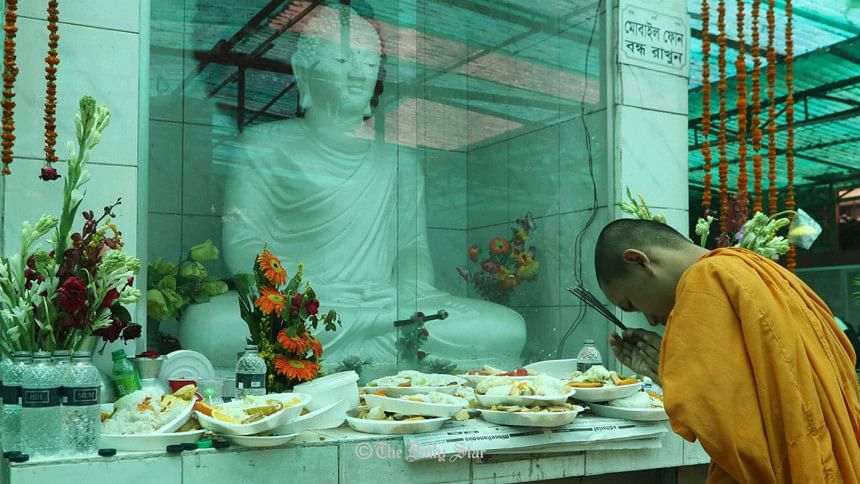 The Buddhists today celebrated Buddha Purnima, the biggest religious festival of the community, amid festivity and religious fervour throughout the country.

The festival marks the birth anniversary of Siddhartha Gautama, who later became Gautama Buddha, the founder of Buddhism.

Marking the festival, the Buddhist community in Bangladesh, like elsewhere in the world, chalked out various programmes including peace processions, worship, lighting of lamps, religious discussion and chorus prayer and cultural functions.

The devotees also offered fruits, flowers and candles to statues of Lord Buddha throughout the day.

According to the Tripitaka scriptures, Gautama was born in Lumbini in modern-day Nepal, around the year 563 BCE, and raised in Kapilavastu. Buddha Purnima falls on the full moon day.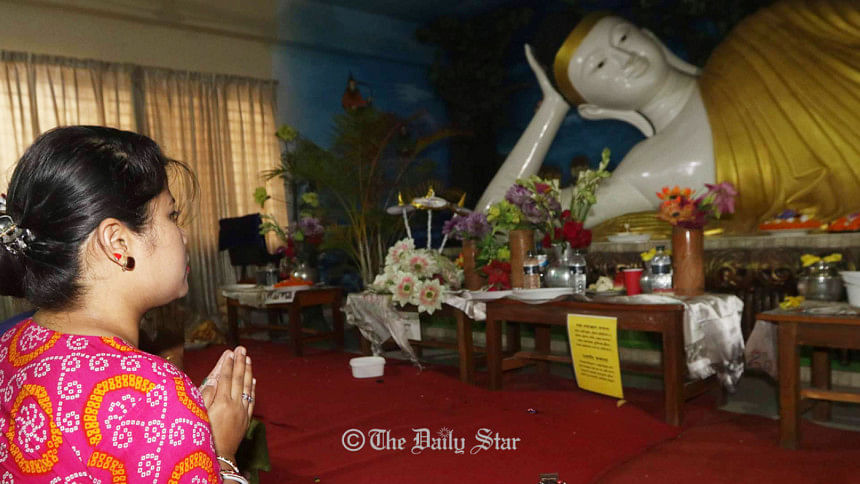 Buddha means "enlightened one" - someone who is completely free from all faults and mental obstructions. 

Reverentially, the most important day for the followers of Buddhism, commemorates three important events - Lord Buddha's birth, enlightenment and also his attainment of the highest spiritual goals, 'Nirvana' respectively in Bodh Gaya and 'Parinirvana' (final cessation) in Kushinagara of India.

President Abdul Hamid and Prime Minister Sheikh Hasina issued separate messages yesterday greeting members of the Buddhist community as well as the countrymen. The President also exchanged greetings with the Buddhist community at Bangabhaban this afternoon on the occasion of festival and urged all irrespective of party affiliation, opinion and religious belief to play a proper role in the national development upholding communal harmony and tradition.

Besides, leaders of different political and socio-cultural organizations also greeted the people of the Buddhist community on the occasion of Buddha Purnima.