BNP won't give any undertaking: Fakhrul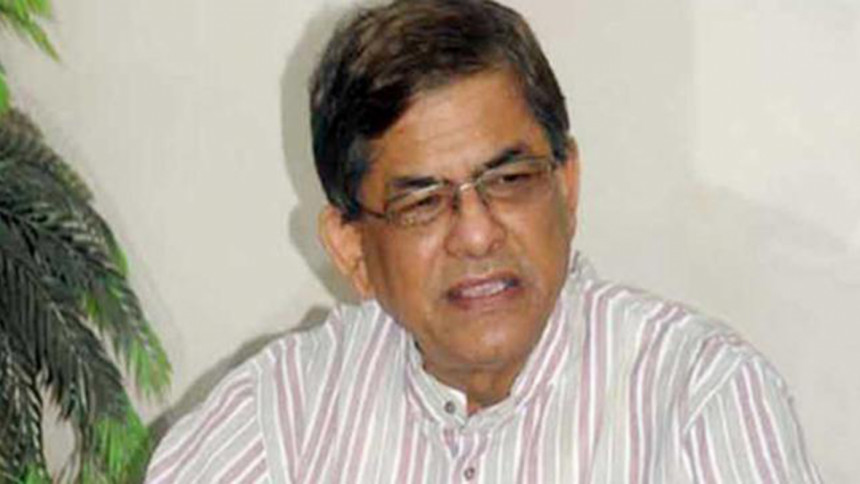 BNP will not give any undertaking rather the government will be forced to hold an inclusive general election, the party's Secretary General Mirza Fakhrul Islam Alamgir said today.
"We have repeatedly been telling that we don't want confrontation and political instability. We want peaceful transfer of power through an inclusive election. If prime minister is responsible for this then she would understand the people's pulse," he said.
In an instant reaction to Sheikh Hasina's denial of initiating any step for talks with BNP, Fakhrul urged the prime minister to give up the habit of making such "egoistic remarks" and to hold responsibility for peaceful transfer of power.
When asked about the prime minister comments that Khaleda Zia should make apology before the nation, Fakhrul said, "Nation will decide who should do this. The statements she (Hasina) made are hilarious. Nation expected responsible statement from the prime minister."
Responding another query about the government's unwillingness to hold talks with BNP, Fakhrul said, "It is her (PM) responsibility to create a congenial electoral atmosphere and ensure participation of all political parties in the election."