BNP accuses AL of unleashing terrorism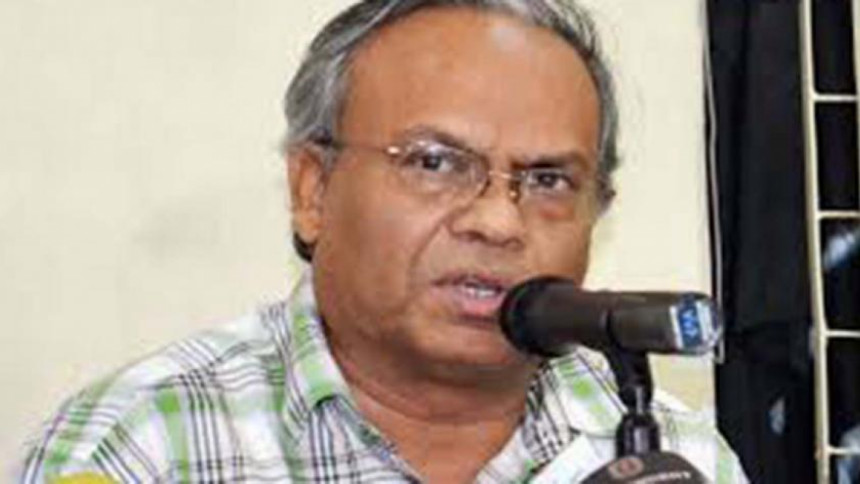 BNP today accused the ruling Awami League of "unleashing terrorism" across the country and demanded security for its mayoral candidates and agents. It also urged a congenial atmosphere for voters during the municipal polls.
"We would like to remind the Election Commission not to be biased towards the ruling party candidates and to discharge the constitutional duty by giving necessary directions to keep the administration neutral. You [EC] must ensure the security of the opposition candidates and their agents," BNP Joint Secretary General Rizvi Ahmed said.
Speaking at a press briefing at the BNP's Nayapaltan central office, Rizvi said, addressing the EC that: "We want assurance that the voters can cast their votes as per their choice. Or else, you'll be treated as traitor like Mirjafar."
The BNP leader urged the EC to take proper action against law barkers and exercise its constitutional power so that people can be guaranteed that the election will be fair.
He also accused the ruling party men of damaging BNP candidates' posters, attacking their election campaigns and snatching their loudspeakers.
Referring to media reports, Rizvi said, a number of professional terrorist groups have been hired from the capital and taken to different municipalities.
Criticising the EC for its inaction, the BNP leader said polls violence has marked a sharp rise as the commission is not taking action against it.
Rizvi also alleged that the BNP candidates and their supporters are being subjected to harassment, obstruction and intimidation in different areas, including Dinajpur, Jessore, Satkhira, Faridpur, Brahmanbaria, Rajbari, Comilla, Mymensingh, Bogra, Savar and Khagrachhari.
Meanwhile, BNP expelled three of its local leaders for not working in support of the party's mayoral candidates in three municipalities and served show-cause notice to another municipality level leader on the same ground.