BDCyclists receives Guinness World Record certificates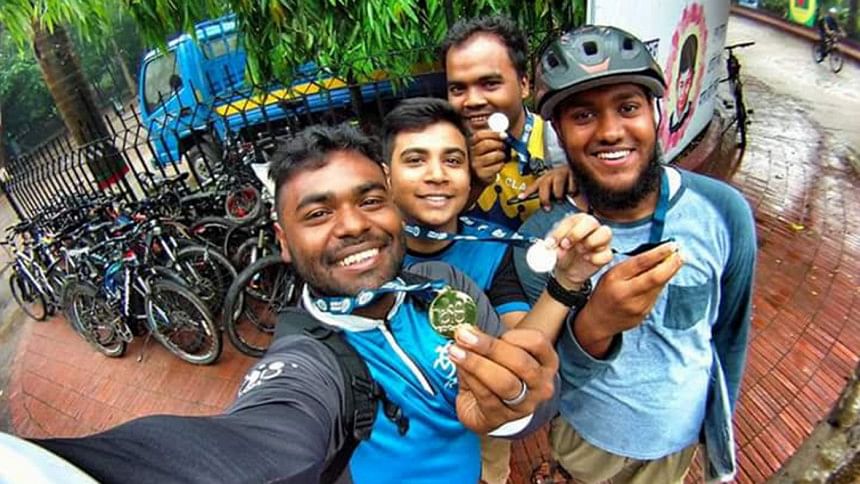 BDCyclists, the biggest cyclists' group in Bangladesh, today received the Guinness World Record certificate in recognition of the success in forming the world's longest single line of moving bicycles.

The medals and certificates, sent by the global authority on record breaking, were handed over to 1,186 members of BDCylists at a gala ceremony held at Shishu Acadamy in Dhaka this evening.

"We are very happy getting the certification of our achievement. We think we have been able to do something for the country," said M Kaisar Hussain, a member of BDCyclists.

Around 1,200 bicyclists on the Victory Day last year attempted to break the Guinness World Records of forming the world's longest single line of moving bicycles.

Starting near the International Convention City Bashundhara (ICCB), they crossed Boalia Bridge over the Turag River and returned to the starting point in a 30-minute ride.

The large-scale event was organised by BDCyclists, a non-profit social community that aims to promote healthy living as well as reduce congestion and pollution in the area by encouraging locals to cycle to work.

BDCyclists received an email from the Guinness World Records on January 16 this year. On the next day, the announcement was published on its official website around 7:30pm.