Virtual court functions challenged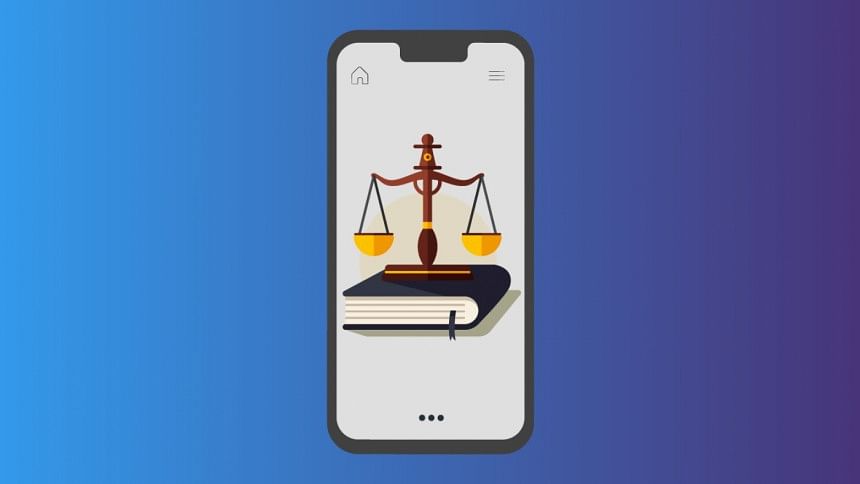 A  supreme court lawyer today filed a writ petition with the high court challenging the chief justice's decision to run virtual functions of the courts across the country.
Advocate Eunus Ali Akond submitted the writ petition as a public interest litigation to the high court through an email seeking stay on the circular issued by the supreme court administration for operating the virtual court proceedings.
In the petition, the lawyer prayed to the high court to direct the authorities concerned to resume the courts' regular activities across the country.
Citing the writ petition, Eunus Ali told The Daily Star that there is no provision in the constitution and appellant and high court rules for virtual court functions.
The petitioners must swear affidavit for filling any petition with the appellate and high court division as per their relevant rules, but there is no scope for swearing affidavit in the virtual court functions and therefore the virtual court system is illegal and unconditional, he said.
Eunus Ali said the high court may hold hearing on his writ petition tomorrow.
Chief Justice Syed Mahmud Hossain on May 30  decided to run the functions of all the courts including the appellate and high court Divisions of the supreme court through virtual system using information and communication technology without physical presence (of lawyers) from (May 31 till June 15 in order to contain the coronavirus outbreak.
The supreme court administration issued two separate circulars to this effect the same day.   
 On May 30, the justice has constituted 11 high court benches for holding hearing and disposing of the cases through virtual system till June 15.
Judicial functions of more than 300 subordinate courts across the country have been taking place through virtual system since May 11 amid the ongoing coronavirus spread.
About 21,000 people, who are accused of criminal cases, have already secured bail from those courts in last 10 working days.               
The virtual court functions started on May 11 after a gap of 46 days in order to deal with the urgent cases.                                                                         
The regular activities of courts across the country including appellate and high court divisions of the Supreme Court remained closed since March 26 due to ongoing coronavirus outbreak. The closures were scheduled to continue till yesterday (May 30).                    
On May 10, Chief Justice Syed Mahmud Hossain issued some directives for the courts about dealing with urgent cases, using information and communication technology during the ongoing closure.