RMG worker gets death for killing labour leader Aminul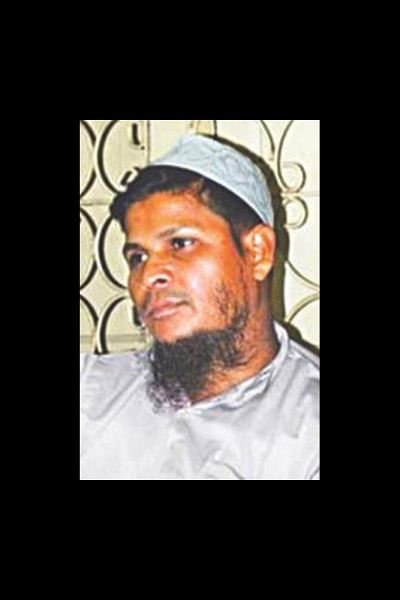 A Tangail court today sentenced a readymade garment worker to death for killing

labour leader Aminul Islam

in 2012.
Condemn convict Mostafizur Rahman, son of Shamser Mallik in Sreepur upazila of Magura district, is on the run since the murder, reports our Tangail correspondent.
Judge of Tangail Special Judge's Court Waheduzzaman Shikder passed the order after examining the 25 witnesses and documents of the case, the correspondent reports quoting Tangail Special Public Prosecutor Multan Uddin.
Aminul, an organiser of Bangladesh Centre for Workers Solidarity (BCWS) for Savar-Ashulia area and also a leader of Bangladesh Garments and Industrial Workers' Federation (BGIWF), went missing after he was taken away from his Ashulia office by his acquaintances Mustafizur on April 4, 2012.
A day after Aminul was found dead in Ghatail of Tangail, police filed a murder case accusing unidentified criminals. On April 7 that year, Anjuman Mofidul Islam, a voluntary organisation, with the help of the police buried him as an unidentified person in a graveyard following an autopsy at Tangail General Hospital.
Seeing a photograph of Aminul in a national daily newspaper, Aminul's younger brother Rafiqul Islam went to Ghatail Police Station on April 7 and identified his brother from the photo of the body and some cloths kept at the police station.  
On April 9, his body was exhumed from the graveyard in Tangail in the presence of a magistrate following a court order.
Later, Aminul was buried at his family graveyard in Kalikair of Gazipur on the same day.
After the killing, the family of Aminul alleged the law enforcing agencies tortured him to death and dumped the body in a far away place so that it remained unidentified.
After the investigation, police pressed charge sheet against Mostafizur on November 14, 2013.
As part of a conspiracy, Mostafizur, a former textile mills worker and a self-called workers' leader, called Aminul away from his office, killed him with the help of unidentified others and later dumped his body beside the highway Ghatail in Tangail, according to the charge sheet.   
Aminul's killing sparked condemnation at home and abroad.
Former US Secretary of State Hillary Clinton also raised the issue during her visit to Bangladesh after the incident.
Five international organisations-- American Federation of Labour and Congress of Industrial Organisation, Maquila Solidarity Network, Worker Rights Consortium, International Labour Rights Forum, and Clean Clothes Campaign -- had written Prime Minister Sheikh Hasina to bring the murderers to justice.