Today's SSC question paper leaked with answers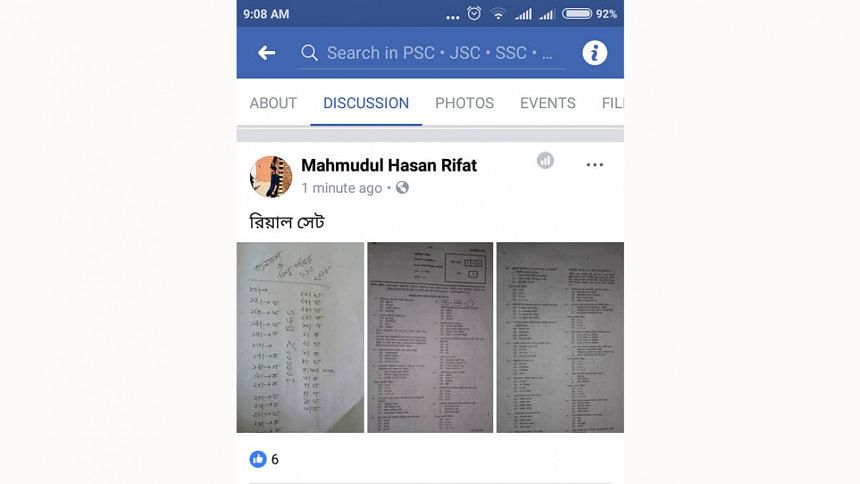 In yet another incident of SSC question paper leaks, the questions for Bangladesh and Global Studies examination were found on several Facebook pages along with the answers around an hour before the exam began today.
Images of the Kha-set of the MCQ question paper were available in Facebook around 9:08am.
On the other hand, The Daily Star found answer scripts in various social media networks and messenger apps around the same time.
After today's exam ended, our correspondent compared the questions paper with the screenshots he obtained for free from a Facebook group, and found those to be identical.