No surprises, higher math question leaked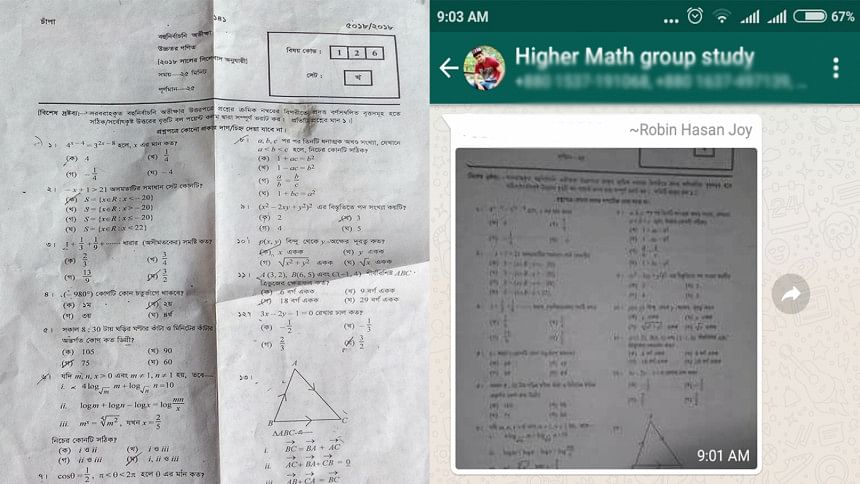 The question paper of higher mathematics examination in today's Secondary School Certificate test was leaked today, along with answer, an hour ahead of the examination.
Images of the 'Kha' set of the MCQ question paper and answer script were available on the social media platforms around 9:00am, which was identical to the question paper provided.
The Daily Star obtained the question paper and answer scripts around the same time.
Previously, question papers of eleven of this year's Secondary School Certificate (SSC) examinations were leaked through social media and messenger apps, hours before the exams started.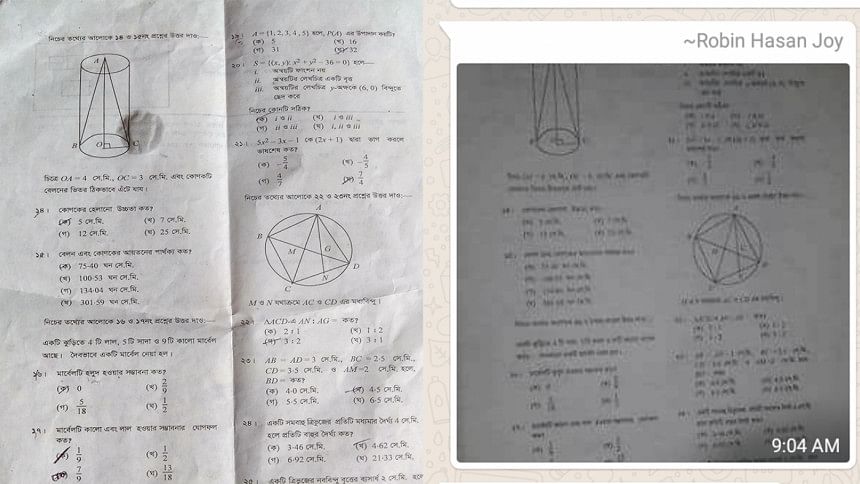 This is the largest-ever reported spate of SSC question paper leaks that has drawn fierce criticisms from educationists and guardians, fearing that the education system would be ruined if the leaks continued before the beginning of the exams.
The 11-member committee formed on February 4 to investigate the allegations of question paper leak will hold a meeting on February 25 and submit its report with recommendations the next day.
So far, the inter-ministerial committee has found only one paper to be "fully" identical to the leaked one and some others to be "partially" similar.