3 family members found dead in Barishal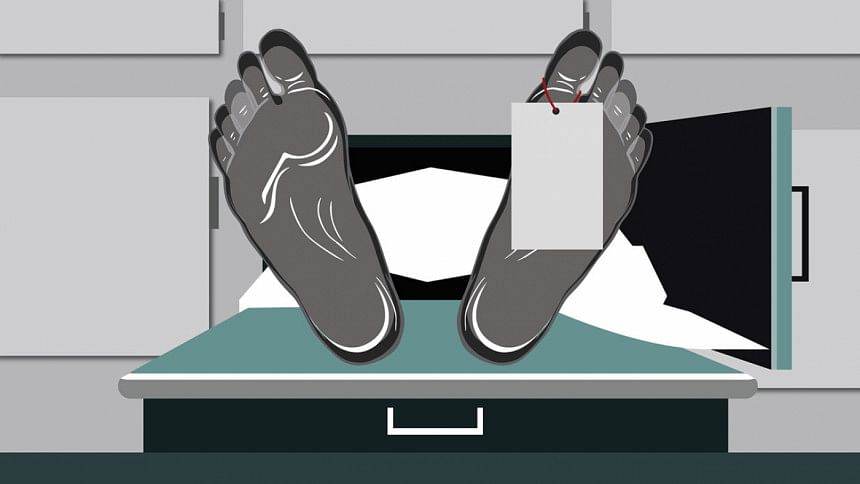 Police recovered bodies of three members of a family from Barishal's Banaripara upazila this morning.

Zafor Ahmed, officer-in-charge of Banaripara Police Station, said they recovered the body of Mariam Begum, 75, from the balcony of the house located in ward number 5.

The victim's son Abdur Rob is an Imam at a mosque in Kuwait.

Police found the body of Rob's brother-in-law Md Alam from the house. The body of Rob's cousin Md Yusuf, 18, was recovered from a pond behind the house.

Yusuf's hands and legs were tied with a rope.

OC Zafor said they are looking into the incident.