Ex-Shibir men leading 'Neo JMB': Monirul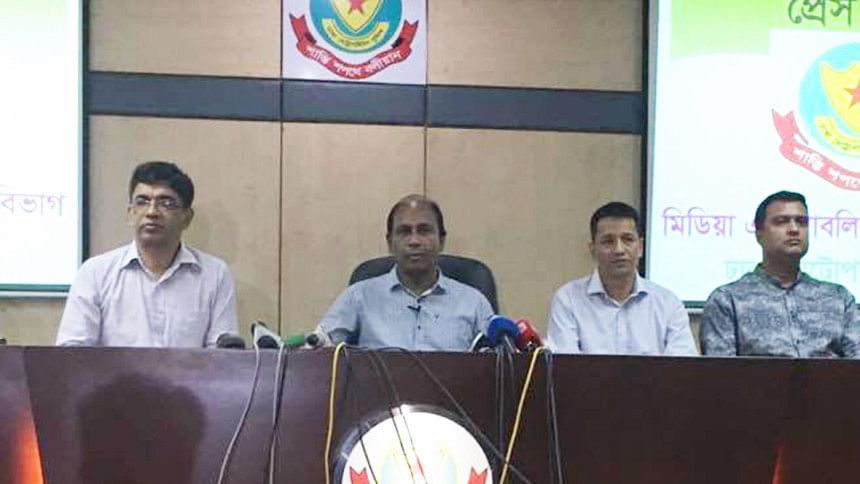 Counter Terrorism and Transnational Crime unit (CTTC) Chief Monirul Islam today claimed the former activists of Islami Chhatra Shibir, the student front of Jamaat-e-Islami, are now leading "Neo JMB".
Monirul came up with the claim following information gleaned from Gulshan café attack "mastermind" Aslam Hossain Rashed alias Rash, who was arrested in Singra upazila of Natore yesterday.
"Shibir men are now in direct leadership of Neo JMB," Monirul said while addressing a press briefing at Dhaka Metropolitan Police (DMP) media centre earlier in the day.
"Rashed joined Neo JMB following the footstep of Shibir leader Shariful Islam, who was involved in the killing of a Rajshahi University teacher Rezaul Karim," he said.
Read More: Another café attack planner arrested: cops
The CTTC chief said, Neo JMB is inspired by the ideology of the so-called Islamic State (IS) and they are now engaged in internal conflict over its leadership.
Meanwhile, another CTTC official seeking anonymity told The Daily Star that the militant outfit has been divided into "two factions—one led by Ayub Bacchu while Hadisur Rahman Sagar is trying to organise a counter-faction ".
"There has been a rift between the two groups over leadership," he said.
"The militants loyal to Bacchu are trying to kill Sagar and so far seven to eight militants have been murdered due to their internal feud," the official claimed.
"After Rashed's arrest, we are now trying to arrest another Neo JMB leader, Hasidur Rahman Sagor alias Joypurhat Sagor, who played vital role in Gulshan attack," the CTTC chief said.
Monirul, however, said Rashed aspired his ascension into Neo JMB leadership after Tamim Chowdhurry was killed on August 27 last year in a joint raid of law enforcers in Narayanganj.
"Rashed thought that he would be given an important post of the outfit but he was disheartened after Maynul Islam Musa became the 'ameer' of Neo JMB," Monirul said.
"Rashed got estranged with this group and became loyal to the other faction led by Sagar," he added.