BCL men 'beat' DU student suspecting Shibir man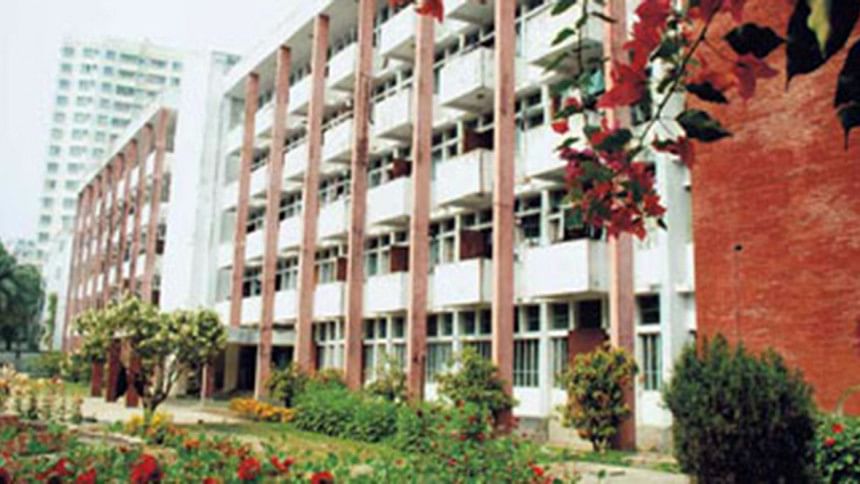 Bangladesh Chhatra League (BCL) activists reportedly beat up a student at Dhaka University suspecting him an activist of Islami Chhatra Shibir last night.
Monirul Islam, a first year student of Psychology department, was given primary treatment at the university medical centre, reports our DU correspondent.
Monirul reportedly shared a post of Islami Chhatra Shibir, the student front of Jamaat-e-Islami, on his Facebook account in 2016.
A group of BCL men took Monirul to room no. 227 of Ziaur Rahman Hall and beat him up with sticks following the post, Monirul alleged.
Later, friends of Monirul rescued him and rushed him to the university medical centre.
The followers of the hall unit BCL President Yousuf Uddin Khan Apurbo allegedly attacked him, BCL insiders said.
Contacted, Yousuf said, "Former president and general secretary allotted seats without verifying their political affiliation. Now we are going through a filtration process to wipe out all Shibir activists from our hall."
"Monirul shared a post of Rajshahi College unit Shibir when he was a student of the college. We have the screenshots as a proof," Yousuf added.
The Daily Star, however, could not obtain any copy of the screenshots to cross-check it.