Inu for workers-friendly politics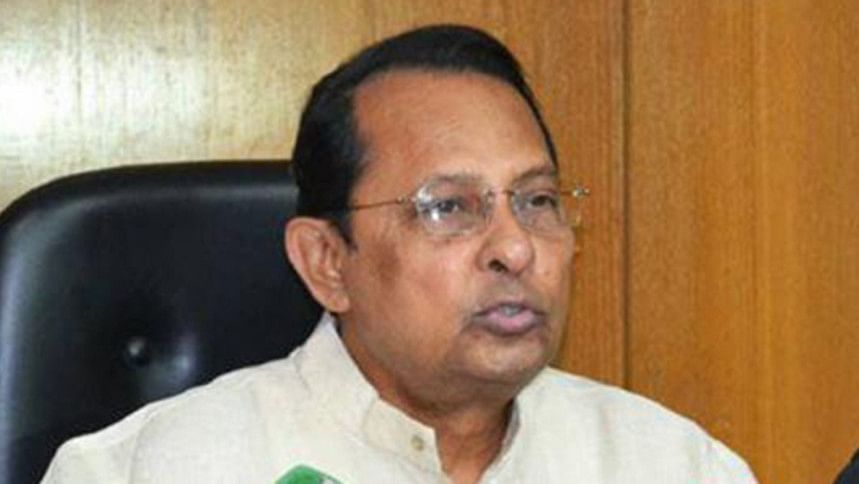 Information Minister Hasanul Haq Inu today called upon all to practice workers-friendly politics and run workers-friendly economy in the country to build a society free from discrimination and exploitation.
Inu, also president of Jatiya Samajtantrik Dal (JSD-Inu), made the call while addressing a rally of Jatiya Sramik Jote (National Workers Alliance) at his party office in the city, marking the May Day.
Speaking as the chief guest, the Information Minister urged workers and people from all walks of life, including professionals, to remain united in protecting workers' rights.
Inu also urged all to stay on front in the war against militancy so that Bangladesh can win in the war of combating militancy.
Pointing finger at those who are patronising militancy in the country, the Information Minister said, "Militants are the biggest enemies of the country, women and workers. We need to boycott them. We need to remain alert."
The JSD leader placed a six-point demand, including equal wages for men and women, and ensuring rights of trade union for establishing workers rights in the country.
Shirin Akhter MP, who presided over the rally, said compensation can never be a substitute of a worker's life.
She laid emphais on proper implementation of the Labour Act and ensuring safety for workers through stronger monitoring of mills and factories by the government.
Jatiya Sramik Jote general secretary Naimul Ahsan Jewel, vice president Saifuzzaman Badsha, freedom fighter Shafiuddin Mollah, Afroza Haque Reena, Rokonuzzaman Rokon and BCL leader Ahsan Habib Shamim, among others, spoke at the rally.
Later, a procession carrying red flags was brought out which paraded the adjacent areas led by JSD leader Inu.