HC to pass order on Bar Council polls' legality Thursday
The election is scheduled for tomorrow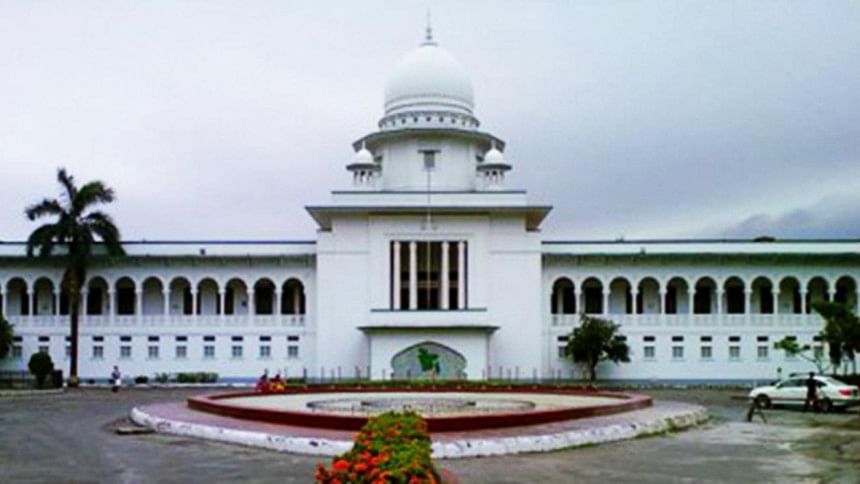 The High Court will pass an order on Thursday on a writ petition filed challenging the legality of the process for holding election to Bangladesh Bar Council.
However, the election to the bar council is scheduled for tomorrow.
The bench of Justice Zubayer Rahman Chowdhuryand Justice Mohammad Iqbal Kabir today fixed the date for passing the order after concluding hearing on the petition.
On May 10, another High Court benchcleared the way for holding election to Bangladesh Bar Council, dropping the same writ petition from the hearing list.
Earlier on March 14, advocate Eunus Ali Akond, a Supreme Court lawyer, submitted the petition challenging legality of the schedule announced by the council, the highest body for regulating the country's lawyers.
In the petition, he said there are anomalies in the list of the council's existing voters.
The petitioner also stated that some candidates are contesting the election under white and blue panels, which is a violation of the constitution.