Govt has taken steps for smooth Eid journey: PM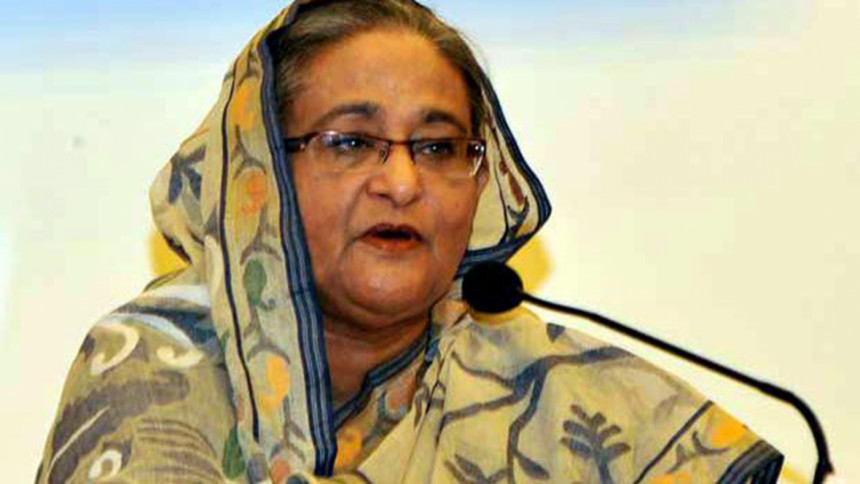 Prime Minister Sheikh Hasina today said the government has taken all measures for people's smooth journey during Eid-ul-Fitr as her government issued a 29-point directive to make the travel safe and comfortable in the highways.
In reply to lawmakers' queries, PM hoped that peoples' journey to their home during Eid-ul-Fitr would be better than the past due to government's various measures.
The directives includes necessary guidelines for repairing the highways, keeping the national and regional highways free from traffic congestion, maintaining discipline at bus terminals, stop parking of vehicles everywhere, keeping CNG stations open round the clock, stop plying of three-wheelers in 22 nationals highways, special BRTC service and increasing the number of ferry services.
Hasina, also leader of the House, said the government has instructed garment owners to give Eid vacation and open the factories after Eid in alternative days to avoid any pressure on public transport during the Eid vacation.
PM also said, helicopter would be used for rescue operation and clear off the road in case of any big accident.
She said a central control room would be set up at Bangladesh Road Transport Authority head office four-day ahead of the Eid-ul-Fitr and it will remain open next four days after the Eid.
The Joint Secretary of BRTA would remain in charge of the control room as the focal person who would be available on the telephone number--01797776656.
The control room would have a land phone--9130662 and a mobile phone-- 01966622019.