Bangladesh gets 30 mobile desalination units from Japan
Japan has handed over 30 mobile desalination units to Bangladesh that can turn river water safe for drinking during times of emergency.
The equipments can provide three litres of safe drinking water a day for 160,000 people, a press release from Japan embassy in Dhaka said.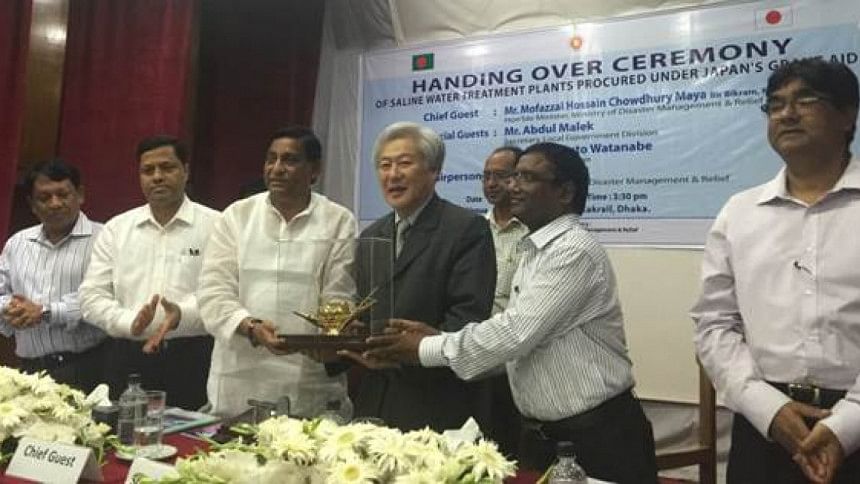 Japanese Ambassador Masato Watanabe handed over the units to relief and disaster management Minister Mofazzal Hossain Chowdhury Maya in Dhaka yesterday.
"The Government of Japan provided JPY 1.5 billion (approximately Tk 970 million) as a grant to install mobile desalination equipment," the press release said.
These desalination equipments will be deployed to disaster-stricken areas expeditiously by trucks to supply purified drinking water from river water.