Bangladesh eyeing to buy two more Dash 8Q-400 aircrafts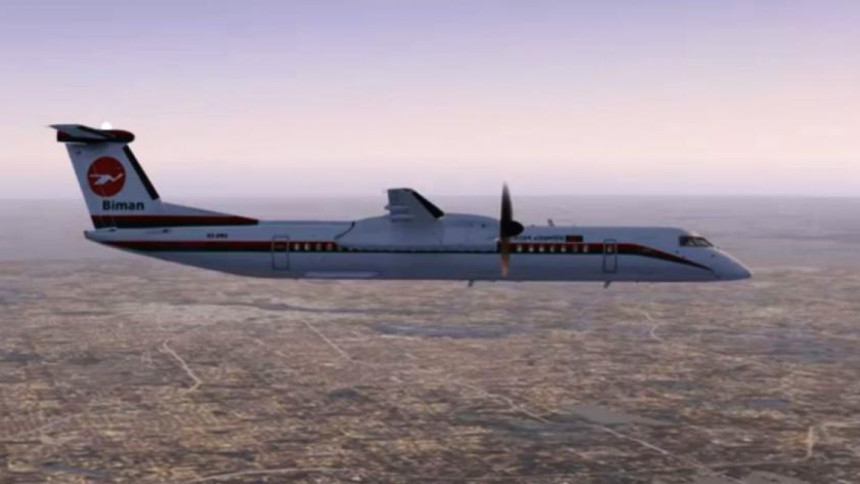 Bangladesh today expressed interest to buy two more Dash 8Q-400 turboprop narrow body aircrafts from a Canadian plane manufacturing company and asked the Canadian Commercial Corporation (CCC) to send a formal proposal with fair offer in price.
Bangladesh made the proposal as Canada government's trade body offered to sell two more 74-seater Dash 8Q-400 aircrafts after delivering the ordered three brand-new aircrafts of the same model to Biman Bangladesh Airlines this year.
This was discussed today while a Canadian delegation led by Canadian High Commissioner in Dhaka Benoit Préfontaine held a meeting with State Minister for Civil Aviation M Mahbub Ali and Senior Secretary of the ministry Mohibul Haque at the Secretariat.
"We would like to buy more short-haul aircrafts for our domestic routes. So, we told the Canadian Commercial Corporation to give us formal proposal … if we get fair price, we are positive to buy two more planes from them," Haque said.
The civil aviation and tourism secretary said the government will try to negotiate to purchase the two Dash 8Q-400 aircrafts at a lower price than the rate of the three same modelled planes ordered previously.
"If we buy from them, we will go for either lower or same price of the ordered planes … definitely not more than those (three purchased Dash 8Q-400s)," he said.
On August 1 in 2018, Bangladesh purchased three Dash 8Q-400 aircrafts from Canada under G2G (government-to-government) agreement.
The company is scheduled to deliver the three single-aisle planes to Biman this year in March, May and June.
In the meeting, Bangladesh also sought Canadian cooperation in starting Biman's flight between Dhaka and Toronto, ministry official said.
The Canadian delegation assured that Canada will provide 'fifth freedom' to Biman Bangladesh Airlines on its proposed new routes on Dhaka-Manchester-Toronto and Dhaka-Rome-Toronto.
The 'fifth freedom' is the right to carry passengers from one's own country to a second country and from that country onward to a third country.