Nahid speaks out on his bribe comment, says it's misunderstood
Education Minister Nurul Islam Nahid today said his bribe comment, that is taking Bangladesh by storm, has been misunderstood due to publication of "partial comment".
He said it was the scenario of the Directorate of Inspection and Audit eight years ago when he was "compelled" to say the words "take bribe, but keep it tolerable".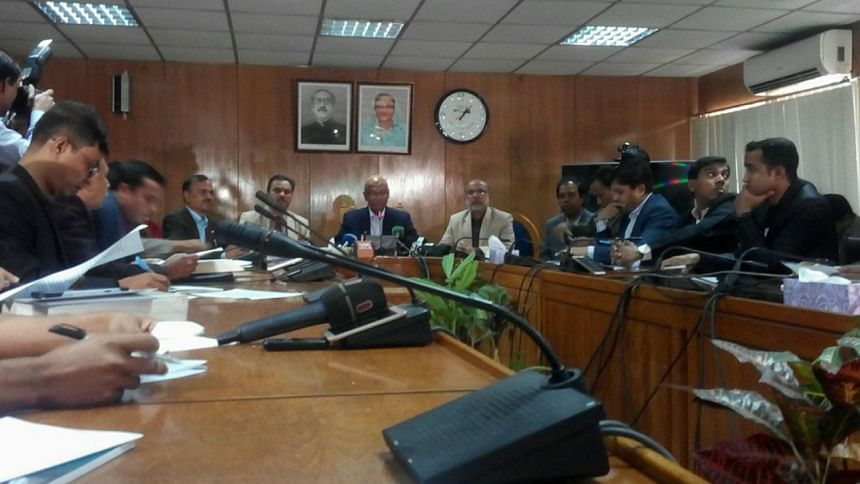 "Taking bribe from teachers and officials was an outcome of BNP-Jamaat regime," Nahid said at a press briefing held at the Secretariat today. "Now the DIA is almost transparent and accountable".
He said, his comments spread a misunderstanding among the mass people as the mass media took only a part of his comment from that day and published the news.
The education ministry on Monday clarified its position over a report carried out by a number of newspapers and online portals over the bribe issue saying that the reports gave scope for some misunderstandings.
The ministry said the reports were presented considering old information and evaluation related to the DIA as latest position.