Bangladesh blames Israel over spate of killings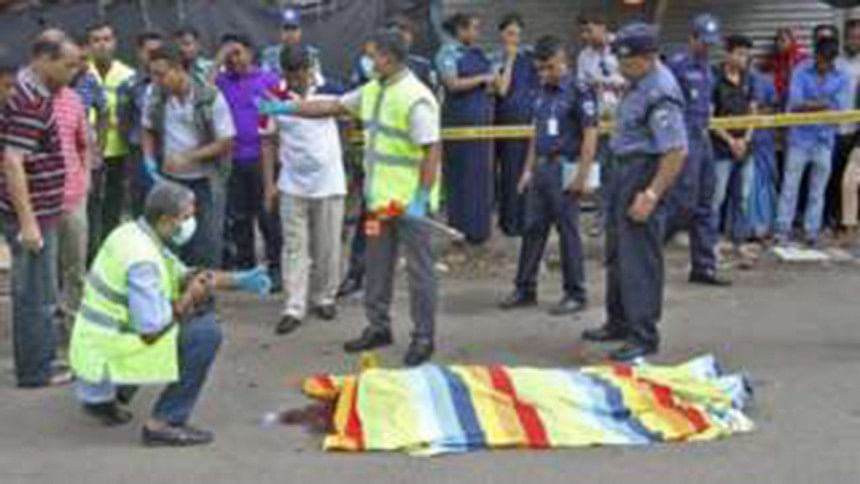 Home Minister Asaduzzaman Khan Kamal has suggested an Israeli link to the recent killings of secular bloggers and minorities.
He said an opposition MP had met an Israeli intelligence agent and there was evidence of an "international conspiracy" against Bangladesh.
He gave no more evidence. Israel dismissed the claim as "utter drivel".
Critics say the government is in denial about the killings, most of which have been blamed on or claimed by Islamists.
Kamal's comments come a day after the wife of a senior police officer investigating the deaths was shot dead.
The governing Awami League has sought in the past to link the opposition to the attacks. Relations with the opposition Bangladesh National Party (BNP) remain fraught following the disputed 2014 general election.
Muslim-majority but officially secular Bangladesh has no diplomatic relations with Israel and supports the Palestinians.
"Bangladesh has become the target of an international conspiracy. And a foreign intelligence agency has joined the conspiracy," Kamal said.
When asked to elaborate, he said: "You must have noticed that an Israeli intelligence agent had a meeting with a politician, it does not need to be verified further, all Bangladeshi know about it."
Opposition BNP MP Aslam Chowdhury was recently arrested and charged with sedition after he was pictured meeting Israeli government adviser Mendi Safadi in India.
Chowdhury described his visit to India as a business trip and has denied meeting an Israeli intelligence agent.
The latest violence was in the southern port city of Chittagong, where Mahmuda Aktar was stabbed and shot in the head on Sunday in front of her six-year-old son.
Her husband, Supt Babul Aktar, is investigating the banned Islamist Jamayetul Mujahideen Bangladesh group (JMB).
Also on Sunday, a Christian grocer was hacked to death in the north-western village of Bonpara. So-called Islamic State (IS) said it was behind the murder of Sunil Gomes.
At least 30 people have been killed in the wave of attacks on those seen by extremists as offensive to Islam.
The government insists that IS does not have a presence in Bangladesh and has tended to blame the opposition and local militant groups.
Critics have accused the government of failing to properly address the violence in Bangladesh.