Bangladesh-Bahrain ink deals, MoU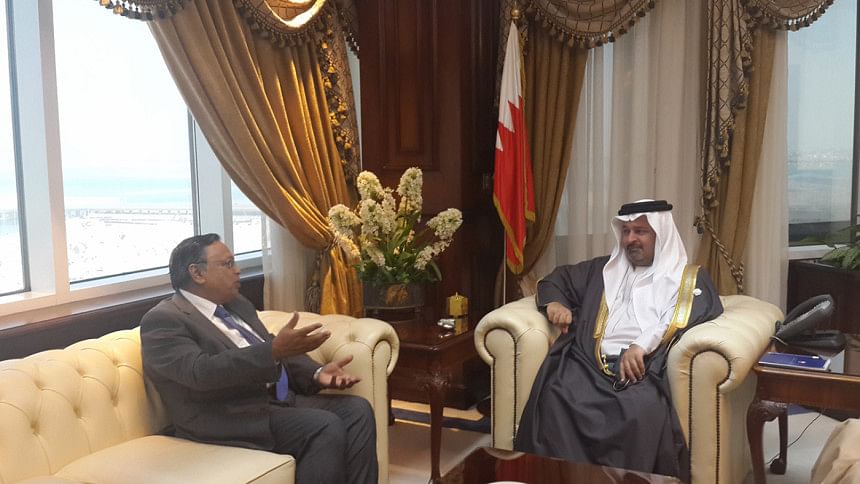 Bangladesh and Bahrain have signed three instruments in Manama to further strengthen cooperation in various fields between the two countries.
The instruments are Agreement on the Reciprocal Protection and Promotion of Investment, Agreement on the Avoidance of Double Taxation and a MoU on Foreign Office Consultations.
The first two instruments were signed by Foreign Minister AH Mahmood Ali and Finance Minister of Bahrain Shaikh Ahmed bin Mohammed Al Khalifa, a foreign ministry press release says.
Later Mahmood Ali signed a memorandum of understanding (MoU) with his Bahraini counterpart after the foreign minister-level talks.
The foreign minister is currently in Manama on a three-day visit to the Kingdom of Bahrain, at the invitation of his counterpart Shaikh Khalid bin Ahmed Al Khalifa. He is expected to return home on Thursday.