'ABT militants exchanging their funds into Bitcoin'
Cops revealed the info after the arrest of 2 militants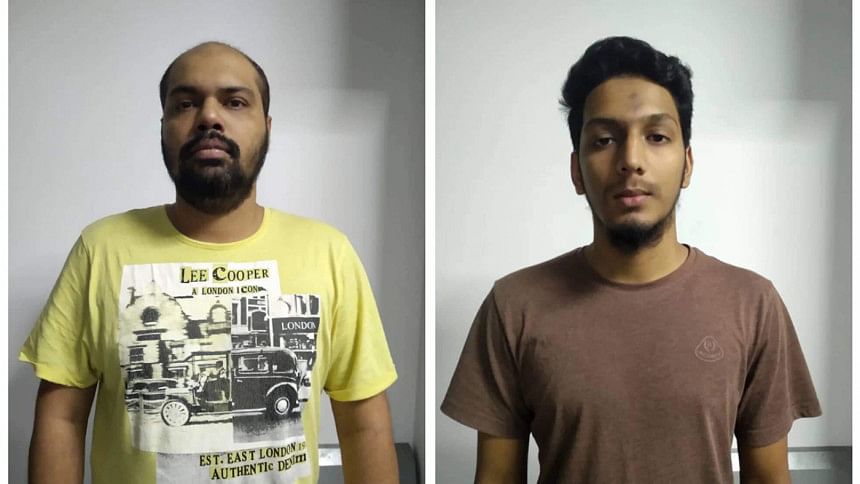 With an aim to dodge the law enforcer's eyes, militant outfit Ansarullah Bangla Team (ABT) is now exchanging their collected funds into Bitcoin and planning to use it on dark web to buy firearms and narcotics.
They are using "Telegram" and "WhatsApp" messenger application to communicate with the outfit supporters to collect funds through different mobile banking platform.
Later, they convert the collected funds into the dollar and buy Bitcoin. A five-member "ABT cell" is controlling the process, said counterterrorism officials today.
According to sources, Bitcoin is a cryptocurrency and it is a decentralized digital currency without a central bank or single administrator that can be sent from user to user on the peer-to-peer Bitcoin network without the need for intermediaries.
The Counter Terrorism and Transnational Crime (CTTC) unit claimed to have revealed the information after the arrest of two members of the cell on Wednesday evening.
The arrestees were identified as Awal Newaz, 38, and Fazle Rabbi Chowdhury, 18.
CTTC team arrested the duo with extremist books and cell phone while they gathered in the capital's Jatrabari area to hold a secret meeting with an aim to speed up ABT activities in Dhaka, Ahamedul Islam, additional deputy commissioner of CTTC unit, told The Daily Star yesterday.
A case was filed with Jatrabari police station with the incident.
According to the FIR, Fazle Rabbi involved into militancy activities two years back after getting an invitation from a youth name Joynal alias Jony, 18.
Jony, a student of a polytechnic college in Sylhet, also dragged another student of the college named Ahmed Ovi, 19. Joynal also provided some literature of ABT's spiritual leader Jashimuddin Rahmani, now in jail.
Once they fully agreed to work for ABT activities, Jony asked them to open a telegram ID and include them into a telegram channel name "Fee Sabillillah in Sam".
The channel admin name is SAAD, reads the FIR.
The cell members used to send different videos of Syria and Myanmar to ABT supporters and asked them to donate money for so-called Jihadi activities, said ADC Ahamedul Islam.
The cell members also issued some instruction to its supporters to send money to them, he said.
The instructions include, "always send money from roadside mobile banking operators and never use any permanent shops, use busy hours to send money and send money from mobile banking agent's shop that at least five to six-kilometre distance from the residence."
"We have so far able to identify 50 supporters who have donated Tk four lakh in last one year and the supporters converting it into dollars buy Bitcoin," said ADC Ahamedul.
In primary interrogation, the arrestees also informed that their admin SAAD is now living somewhere in abroad and they are planning to use it in dark web to buy arms or narcotics for the outfit members, said the CTTC official.
"We are now trying to collect details of SAAD and other outfit members," he added.