Convict dies in Jamalpur police custody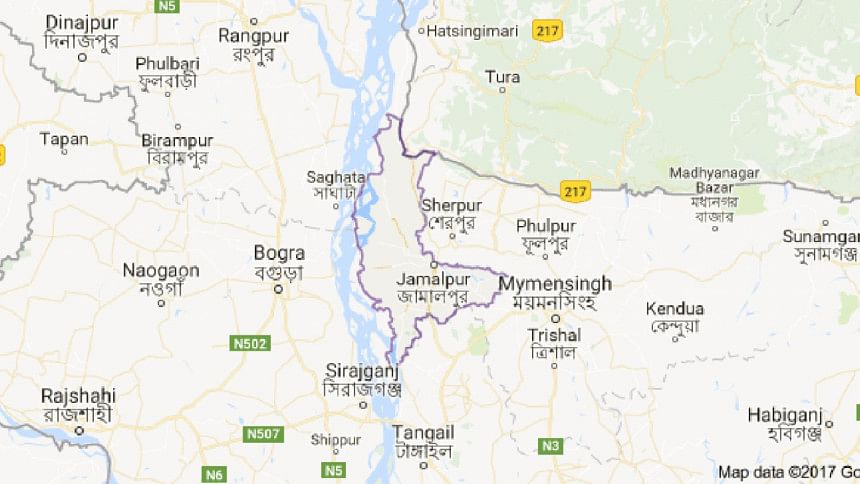 A convict in a money laundering case reportedly died at police custody in Sarishabari upazila of Jamalpur this evening.
The deceased Joban Ali, 55, of Baushichar Bangalai village, and his wife were sentenced 10-year rigorous imprisonment in the case in 2007, reports our Jamalpur correspondent.
Police arrested them in Sarisabari Railway Station around 5:00pm, police said.
"Joban went senseless after both the accused were taken to the custody of Sarisabari Police Station," said Rezaul islam, officer-in-charge (OC) of the police station.
Later, police took him to the upazila health complex where duty doctor declared him dead, the OC said.
"Primarily it seems he died of cardiac arrest before he was taken for treatment" said Md Shahedur Rahman, medical officer of the health complex.
Meanwhile, Joban's son-in-law Khorshed Alam alleged that Joban was "tortured to death by the policemen".
One Shah Jahan Ali filed a case with a local court against Joban and his wife Maleka in 2006. The court sentenced them to 10-year rigorous imprisonment and fined Tk 10,000 in default of what they would serve six months in prison.
They remained traceless since the verdict was pronounced.