ACC to probe into casino business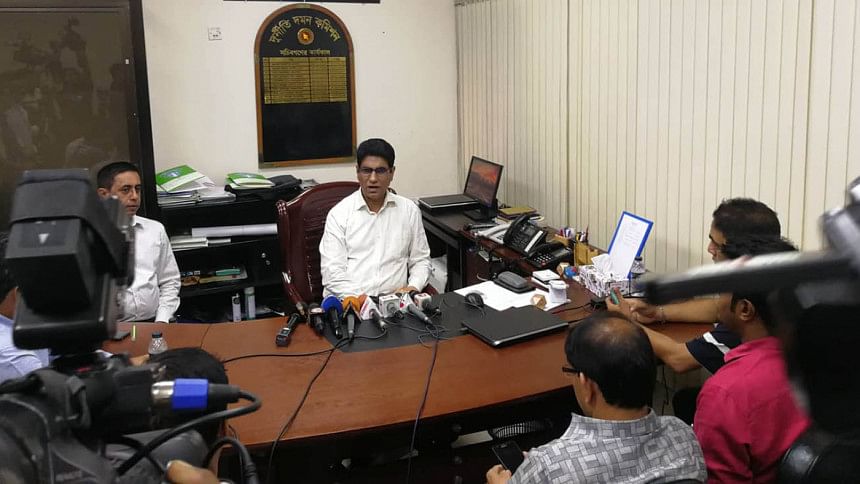 Anti-Corruption Commission will start investigation against those who amassed wealth through casino business.
The decision was taken at an emergency meeting of the ACC today, the commission's secretary Dilwar Bakth said at a press briefing at its Segunbagicha Headquarters in Dhaka.   
ACC Director Syed Iqbal Hossain was appointed as inquiry officer in this regard, he said.
Responding to a query whether the commission would conduct investigation against BCL former general secretary Siddiqui Nazmul Alam, the ACC secretary said "We are scrutinizing documents related to Nazmul."  
Nazmul came in limelight after different media published that he has illegal wealth abroad.
In line with the directive of Prime Minister Sheikh Hasina, the law enforcement agencies started crackdown against casino and illegal business.
Following the drive, law enforcement agencies arrested Dhaka South Jubo League Organising Secretary Khaled Mahmud Bhuiyan on September 18 for running a casino at a football club in the capital and Shamim, popularly known as GK Shamim, on September 20, for his alleged involvement in criminal activities and tender manipulation. 
Following Khaled's arrest, law enforcement agencies also detained a number of leaders of Jubo League, Krishak League and the Awami League in the capital.