22 pythons hatched in Srimangal zoo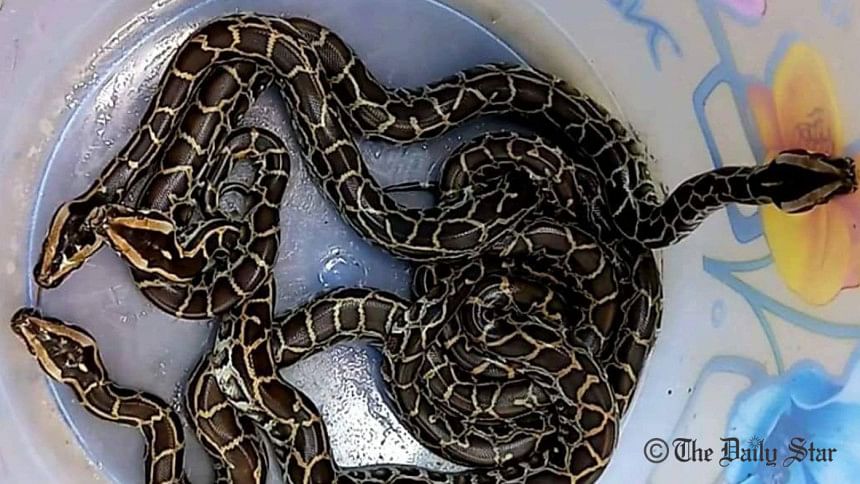 A total of 22 python eggs were hatched in a zoo of Sreemangal upazila of Moulviabzar this morning.
A python which was rescued in Dinajpur 22 years ago laid 35 eggs at the zoo of Bangladesh Bonyo Prani Sheba Foundation last month and since then the eggs were kept with the mother python, our Moulvibazar correspondent reports.
The zoo authorities decided to hatch the eggs in their care and provided proper temperature and favourable weather for safe hatching of those, said Swapan Deb Sajal, director of the privately run wildlife care centre.
"We believe that the hatchlings will become valuable breeders in the future," he said.
"This is a milestone towards conserving and breeding pythons. We will take care of the hatchlings at the zoo until they are capable of surviving in the wild. After that, we will release them in their natural habitat," the wildlife centre director added.
The same python laid eggs earlier in 2002, 2004 and 2011 from which 90 hatchlings came out and all of those were released in Lawachhara reserve forest in different times, he added.
When contacted, Joly Paul, convener of Lawachhara forest, told our correspondent the number of pythons is declining drastically in the country due to food crisis. The pythons are struggling in the wild to survive, he added.