Two Bangladeshis killed in Malaysia
Authorities say both members of a kidnapping ring, shot during raid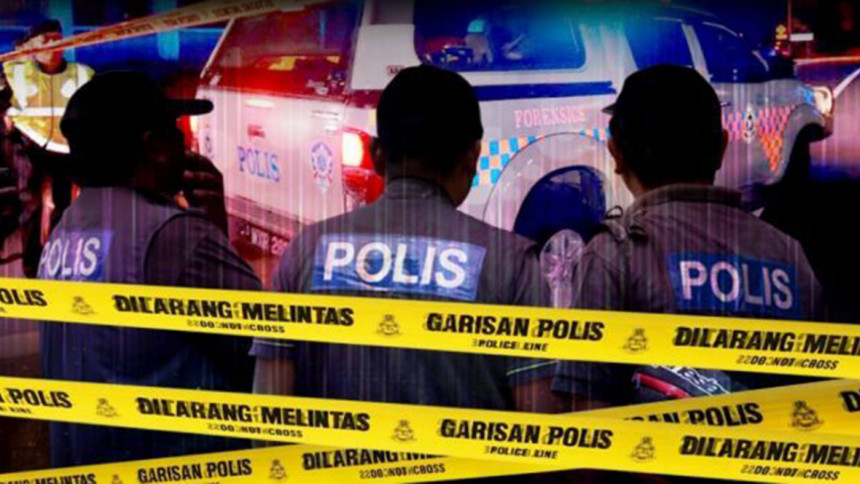 Malaysian police have shot dead two Bangladeshis, suspected members of a kidnapping ring responsible for capturing at least 13 Bangladeshi migrants there, while rescuing a victim during a raid outside Kuala Lumpur.
Both were part of a criminal ring that targeted Bangladeshis because it was easier to communicate with their families back home to collect ransom, police said, reported BenarNews, a US-based news outlet focusing on Asia, on Wednesday, a day after the shooting incident.
"The suspects opened fire when they realised our presence and the police team returned fire, killing the suspects," Kuala Lumpur police chief Mazlan Lazim said, adding that law enforcers seized a semi-automatic pistol and a machete during the operation.
Police didn't disclose the names of the slain suspects or the victim who was rescued.
Jahirul Islam, labour counsellor at the Bangladesh High Commission in Kuala Lumpur, said they learnt about the matter from some local newspapers and Bangladeshi journalists there.
"However, Malaysian police have not informed us about it. We are looking into the matter," he told The Daily Star over the phone on Wednesday.
According to police, the victim was kidnapped on February 8 along a road in Kuala Lumpur and held captive at a house in Kajang district outside the city. The syndicate had demanded 200,000 ringgit (Tk 41 lakh) in ransom from the victim's family back in Bangladesh, he said.
Tipped off, investigators determined that the two suspects were linked to the killings of two Bangladeshi workers whose bodies were found near a garbage dump in Kuala Lumpur and a river in Selangor on January 13, Mazlan said.
Further investigation of Kuala Lumpur police determined the suspects were believed to be responsible for the killings, he added.
Following the shootings, police arrested two suspected Malaysian members of the syndicate and seized a mini multipurpose vehicle.
Police revealed that the syndicate was responsible for at least 13 kidnappings involving Bangladeshi workers in Kuala Lumpur and Selangor since 2017. The syndicate had collected 2.5 million ringgit (Tk 5.10 crore) in ransom, officials said.
The kidnappings were a cause for concern, said Naheedul Huq, executive member of the Kuala Lumpur-based Malaysia Bangladesh Forum Association, an NGO that reaches out to Bangladeshi expatriates in the Southeast Asian country.
"The ransom could amount to hundreds of thousands of ringgit as reported in the news, but that doesn't make sense because migrant Bangladeshi workers earn very little, somewhere between 1,000-plus and 2,000-plus ringgit. Furthermore, they need to settle their loans they took out while migrating to Malaysia and pay annual levies," he said.
"Their families at home are not rich either. So I'm not sure why kidnappers would want to target our nationals."
He also asked the governments of Bangladesh and Malaysia to work together to ensure security of Bangladeshi migrants there.
Glorene Das, executive director of human rights group, Tenaganita, said these cases had an element of human trafficking and must be handled accordingly by the police.
"We hope that the syndicate members are prosecuted and convicted. We also hope the victims get justice and not be criminalised because of their undocumented status," she added.