154 Hazaribagh tanners to pay Tk 50,000 each as compensation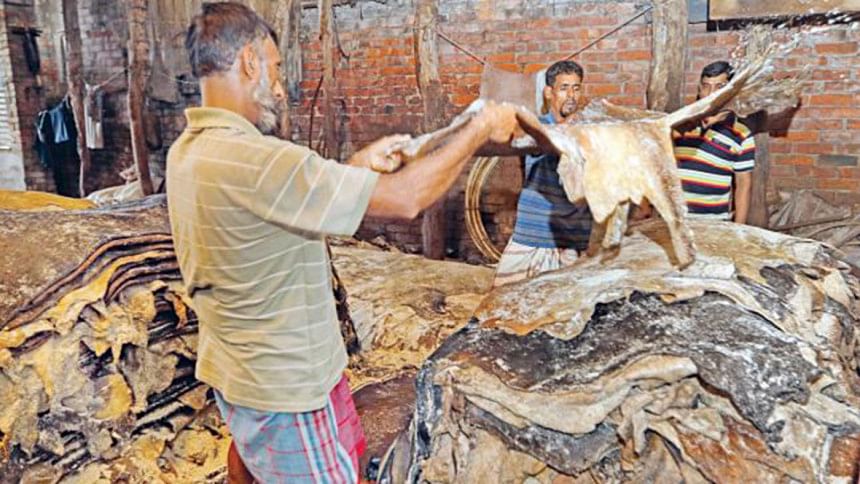 The High Court today ordered owners of 154 tanners based in Dhaka's Hazaribagh area to pay Tk 50,000 per day each in compensation for damaging the environment.
It will come into effect after the tanners receive the order.
The tanners will have to pay the compensation to state fund until they relocate their industries to Savar.
Following a petition filed by Human Rights and Peace for Bangladesh, the HC also directed the industries secretary to submit a report on whether the tannery owners have paid the compensation.
The industries secretary has to submit the report to the HC by July 17.
The court also ordered the environment secretary to assess the damage of environment of Buriganga River due to the tannery industries and to submit a report in this regard by July 17.
The HC bench of Justice Syed Muhammad Dastagir Husain and Justice AKM Shahidul Huq passed the order following the petition of lawyer Manzill Murshid.
Talking to The Daily Star, Murshid said he would move a petition before the HC seeking its order on the owners to appear before the court and to send them to jail if they do not pay the compensation every day as per the HC order.
The industries secretary today submitted a list of 155 tanneries, which are still operating at Hazaribagh violating HC directives, said Murshid.
Of the tanneries, only Reliance Tannery Ltd has already relocated to Savar. So, it would not have to pay the compensation, he added.