14 lakh yaba seized from Bay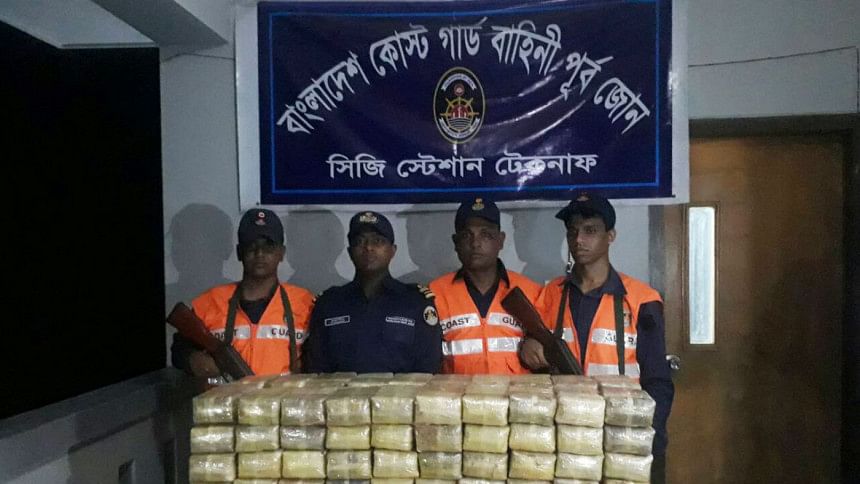 Members of Bangladesh Coast Guard have seized 14 lakh yaba tablets worth about Tk 70 crore from the Bay of Bengal in Cox's Bazar's Teknaf upazila.
Acting on a tip-off, a team of the coastguards were patrolling the sea and signaled a boat to stop around 6:30pm yesterday, according to a press release of the coastguards.
Defying the signal, the boatmen threw 10 sacks wrapped in plastic on the sea water and fled to Myanmar bordering area, the release said.
Later, the coastguards seized the sacks with 14 lakh yaba tablets. The seized tablets were handed over to Teknaf Police Station.