10,000 people stranded as Padma, Mahananda water level rises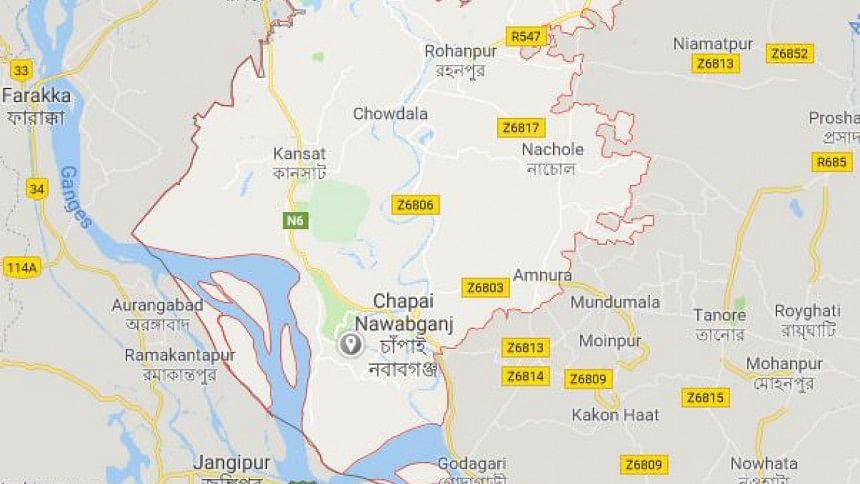 At least 10,000 people were stranded in parts of the Chapainawabganj Sadar and Shibganj upazilas today as the water level of Padma and Mahananda rivers increased further.
Low-lying areas, including crop fields, and a number of houses have been flooded, locals said.
Syed Shahidul Alam, executive engineer of the Water Development Board, said Padma was flowing 30cm below the danger level at Pankha point while Mahananda was 22cm below the red level in the morning.
In the last 24 hours, Padma's water level rose by 11cm while Mahananda rose by 12cm.
The sudden rise in water level has disrupted life and caused immense sufferings to the people
Hasanuzzaman Fouzdar, district relief officer, said 55 metric tons of rice has been allocated for the flood victims.