'Top-terror' Joseph's death sentence commuted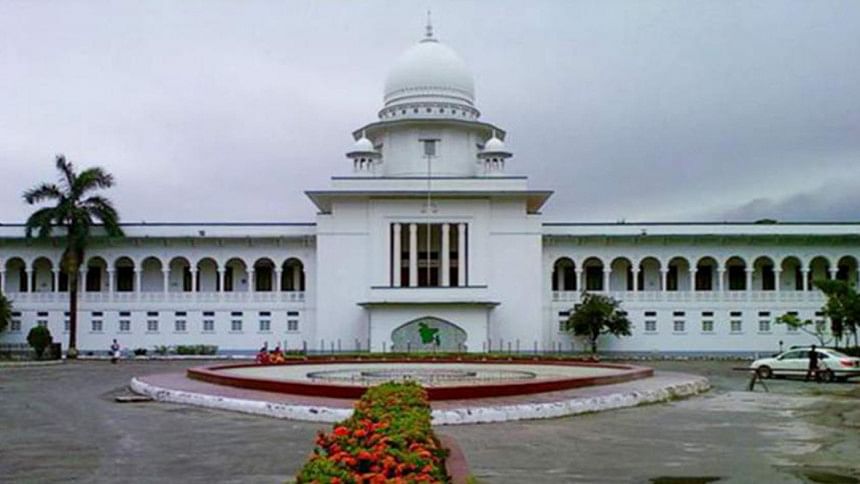 The Supreme Court today commuted death sentence of Tofayel Ahmed Joseph, one of the "top-listed terrorists of the 1990s", to life imprisonment for killing Freedom Party Leader Mostafizur Rahman Mostafa in 1996.
The Appellate Division of the SC also acquitted another accused Kabil Sarkar, who was sentenced to life imprisonment in the same murder case.
Mostafa was shot dead on May 7, 1996. The following day, Mostafa's wife Rashida Parvin filed a murder case with Mohammadpur Police.
A three-member bench of the apex court headed by Chief Justice Surendra Kumar Sinha delivered the verdict after hearing separate appeals by Joseph and Kabil challenging the HC verdict on them.
AM Aminuddin, a lawyer for Joseph and Kabil, told The Daily Star that the SC commuted the death sentence of Joseph, as he had been suffering in jail for more than 18 years and he had been in the condemned cell of Dhaka central jail for more than 10 years and he was 20 years' old when the incident of murder took place.     
He also said life imprisonment means 30 years' jail sentence as per the jail code and the period of 30 years is reduced considering the convict's good behaviour in jail.  
A Dhaka court on April 25, 2004 sentenced Joseph and another convict Masud Jamadar to death and life imprisonment to Kabil, and other convicts Haris Ahmed and Anis Ahmed for killing Mostafa.  Haris and Anis are absconding.
After hearing the death reference and appeals of Joseph and Masud against the lower court verdict, the HC in September 2007 upheld the death sentence of Joseph and life imprisonment of Kabil. The HC also acquitted Masud of the murder charge.
Joseph and Kabil later on filed separate appeals with the SC challenging the HC judgment on them.