'Khaleda still loyal to Pakistani forces'
Says Ekattorer Ghatak Dalal Nirmul Committee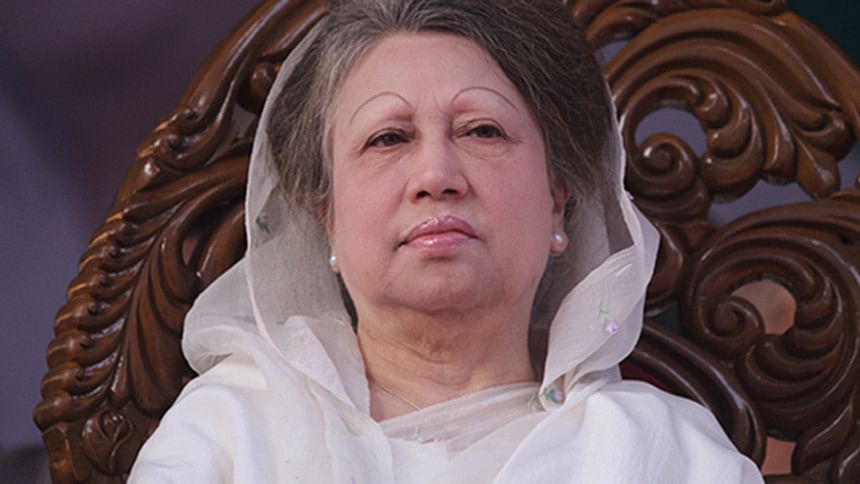 The Ekattorer Ghatak Dalal Nirmul Committee today strongly criticised BNP Chairperson Khaleda Zia's recent statement over number of martyrs during the country's 1971 Liberation War.
Through her statement yesterday, Khaleda had proved that she is still loyal to Pakistani occupation forces, said a statement of the committee.
The statement is signed by, among others, the organisation's President Justice Golam Rabbani, acting president Shahriar Kabir and Vice-President Muntasir Mamun.
Moreover, citing the example of Holocaust Denial Act in Europe, the statement said, "If such acts are not enacted and BNP comes to power in future in Bangladesh, the history and spirit of Liberation War will totally disappear."
Attempt to disdain the war martyrs will not stop if the BNP comes to power in the future, it added.