People demonstrate for food in Savar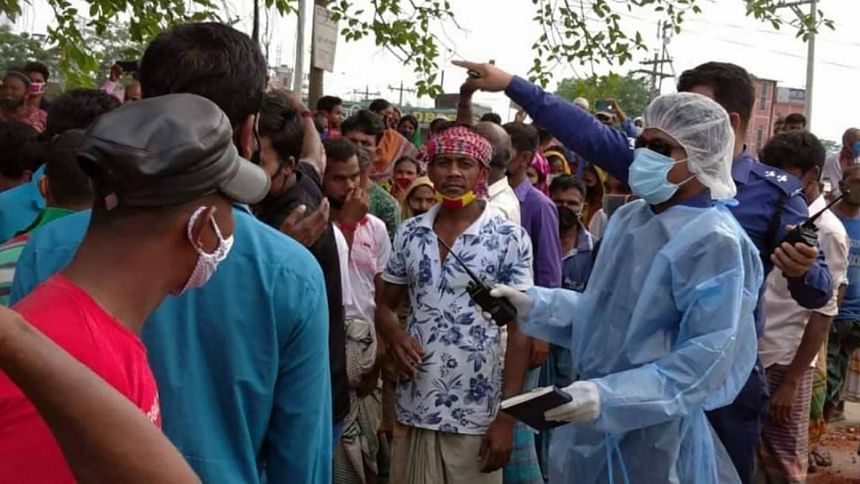 Several hundreds of destitute people today staged demonstration in Ashulia area of Savar, on the outskirts of the capital Dhaka, for food amid the ongoing shutdown enforced to contain the transmission of coronavirus.
Around 400 people, rendered unemployed following the shutdown, thronged Nayarhat area on Dhaka-Aricha highway this morning and started demonstration for relief, our Savar correspondent reports quoting Al Mamun Kabir, sub-inspector of Ashulia Police Station.
On information, Rejaul Haque Dipu, officer-in-charge of the police station,Anchor rushed to the spot and had the situation under control by distributing relief materials among the agitating people, the SI said.