Bangladesh to bring back migrant workers after multi and bilateral discussions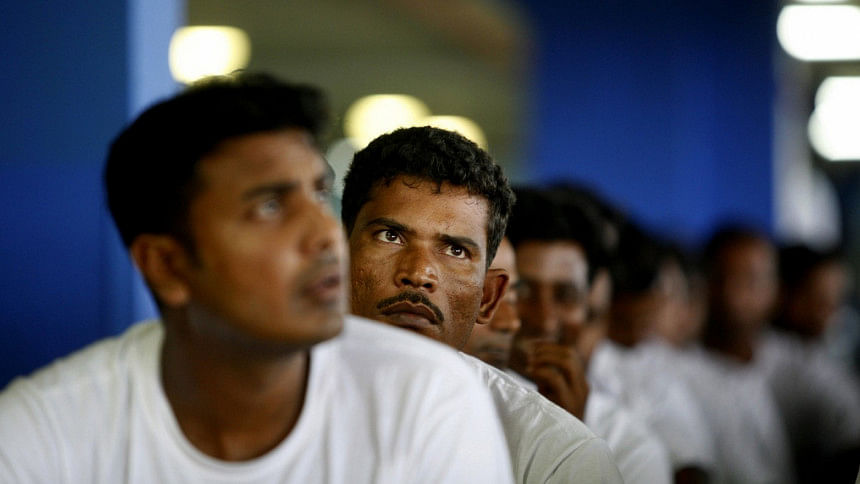 Following requests from various countries, Bangladesh has decided to bring back migrant workers but after holding a few multi and bilateral dialogues, Expatriate's Welfare Minister Imran Ahmed said today. 
 "Steps will be taken after dialogues with relevant countries in line with international protocols," he told during an inter-ministerial meeting at the ministry office.
A meeting with member states of Colombo Process and Abu Dhabi Dialogue Forum will be arranged soon.
Due to the ongoing coronavirus pandemic, there have been requests from different countries over bringing back workers.
The inter-ministerial meeting was the fourth of its kind and is part of a series of similar meetings comprising high-ups of different ministries to chalk out doable for expatriate Bangladeshis amid global coronavirus pandemic, according to a press release.
Chairing the meeting, Imran Ahmad said the government will also enhance its quarantine facility for the incoming expatriates.
A decision has been taken to issue a directive to the disaster management and relief ministry so that returning migrant workers can get the government's ongoing relief support, the expatriates' welfare minister said.
The ministry has allocated an additional Tk three crore to different Bangladesh missions abroad for emergency food support to expatriates.
At the meeting, he urged Bangladesh Army for establishing field hospital for returning expatriates.
Addressing the meeting, Foreign Minister AK Abdul Momen said the government lead by Prime Minister Sheikh Hasina is confident to fight the coronavirus pandemic.
At the meeting, Principal Staff Officer Lt Gen Md Mahfuzur Rahman of the Armed Forces Division said it will be possible to arrange quarantine facilities for 20,000 returning migrant workers within first week of next month.
State Minister for Foreign Affairs, Expatriates' Welfare Secretary and Foreign Secretary among others were present at the meeting.