Govt to establish 1,900-bed hospital in Cox's Bazar's Ukhiya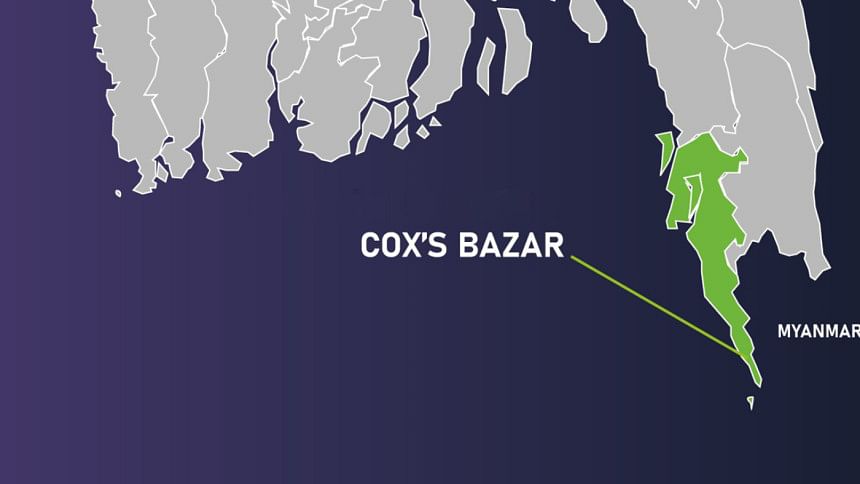 The government will establish a 1,900-bed hospital in Ukhiya for the Rohingyas as well as the locals, said Refugee Relief and Repatriation Commissioner Mahbub Alam Talukder today.
"So far, 230 isolation beds have been made for coronavirus patients. A 1,900-bed hospital will be built soon," he said at a virtual seminar organised by the COAST Trust, an NGO operating mostly in the coastal region of the country, on the occasion of the World Refugee Day on 20 June.
Talukdar said the presence of personnel working in the Rohingya camps has been reduced to 20 percent, while the number of vehicles to 10 percent in measures to stem the spread of coronavirus.
He said the government and aid agencies have been working relentlessly to prevent the spread of Covid-19 in the Rohingya camps and host communities in Ukhiya and Teknaf.
UNHCR Livelihood Officer Subrata Kumar Chakraborty said a 10-bed ICU and eight high-dependency beds at Cox's Bazar Sadar hospital will be inaugurated on June 20.
Besides, the organisation has trained 260 health workers, 250 clinical technologists and 1,500 volunteers on the coronavirus, he said.
Local government representatives and civil society members mostly from Cox's Bazar, meanwhile, called for an inclusive approach, involving government, NGOs, UN to successfully address the coronavirus pandemic.
They said the people of Cox's Bazar, especially in Ukhia and Teknaf, face various crisis today -- first affected by the influx of the Rohingya in 2017 and then by the onslaught of coronavirus pandemic.
Disaster Forum's Gowhar Naum Warha said Rohingyas need various products and services and part of that could be provided by the locally-produced items. For example, locally-produced salt, dry fish and rice husk could be supplied to the Rohingya camps, which would increase employment and financial opportunities for locals.
"We can use rice husk to make fuel stick at the local level so that we can reduce the use of LPG gas."
Abu Morshed Chowdhury, president of Cox's Bazar Chamber of Commerce, said such an approach would be best for maintaining social harmony.
COAST Trust Executive Director Rezaul Karim Chowdhury said, "We have to take financial advantage of the positive image that Bangladesh has created around the world by sheltering Rohingyas."
Nur Ahmed Anwari, chairman of the Huaikong Union Council, said local NGOs could come forward to make locals aware and help them comply with health regulations.