'Gift from India': Covid-19 vaccines arrive in Dhaka
A consignment of Covid-19 vaccines, "gift" from India, reached Bangladesh this morning.
An Air India plane carrying the jabs of Covishield, the coronavirus vaccine developed by the University of Oxford and AstraZeneca and manufactured by Serum Institute of India, landed at Hazrat Shahjalal International Airport at 11:23 am.
Trucks were seen waiting at the airport to receive vaccines.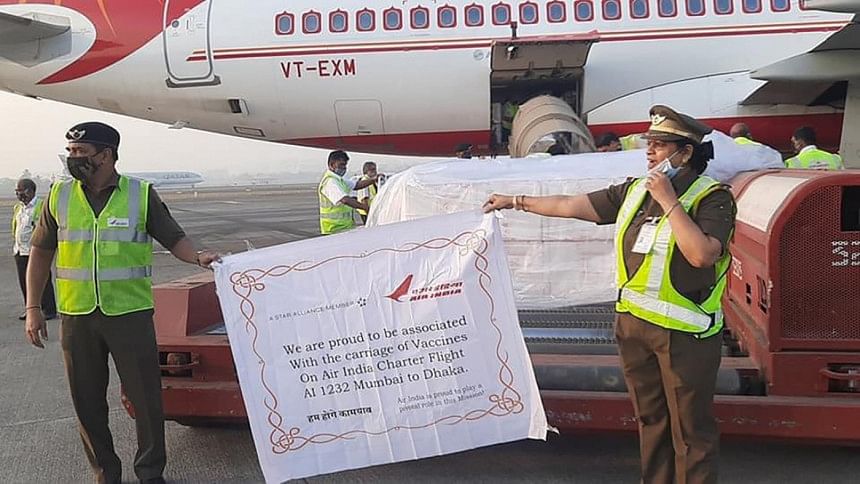 Earlier in the morning, the plane carrying the consignment left Mumbai for Dhaka, reported our New Delhi correspondent.
The vaccines are under India's grant assistance programme for countries in South Asian neighbourhood, Indian External Affairs Ministry spokesman Anurag Srivastava said in a Twitter along with a photo.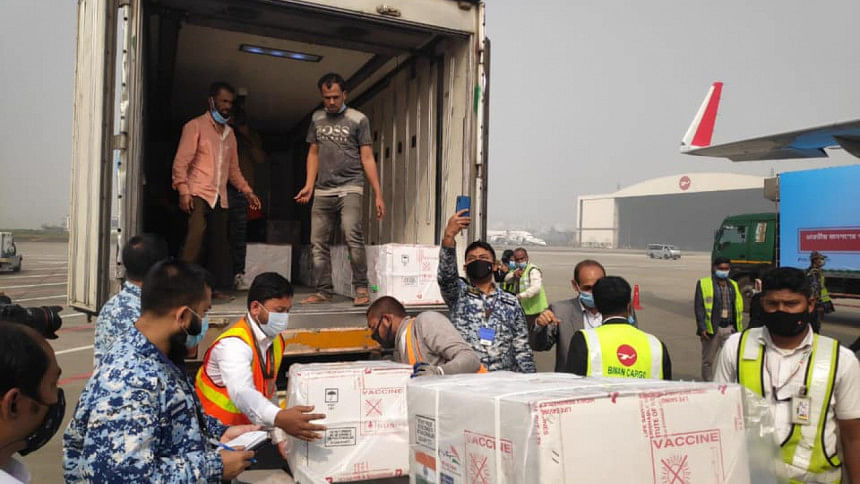 "Next stop Bangladesh! Consignment of Indian made Covid vaccines takes off for Bangladesh! #VaccineMaitri #NeighbourhoodFirst," he tweeted.
Another plane carrying the vaccines under the programme for Nepal left Delhi for Kathmandu.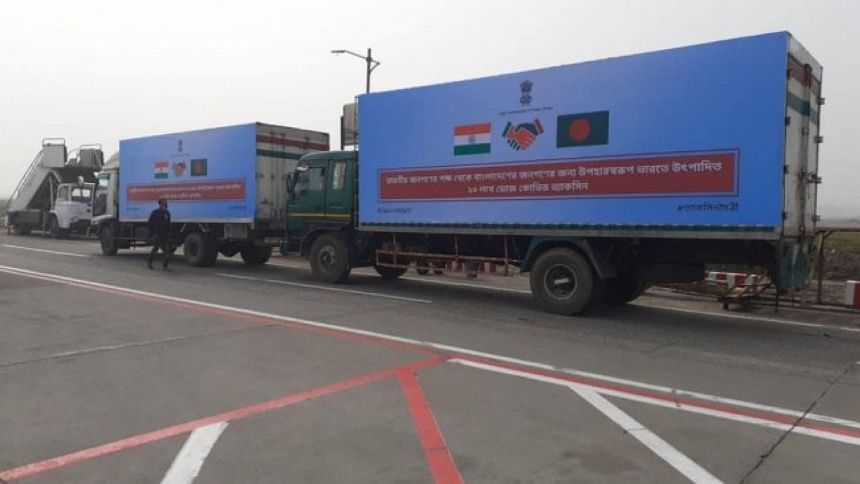 India's supplies to Bangladesh and Nepal came just a day after similar consignments were sent to the Maldives and Bhutan.