CNG Etiquette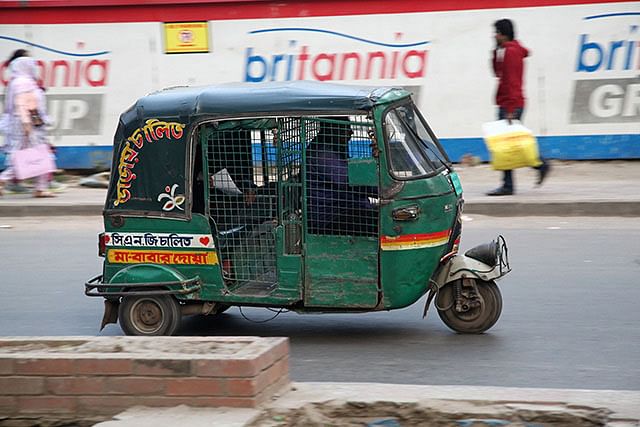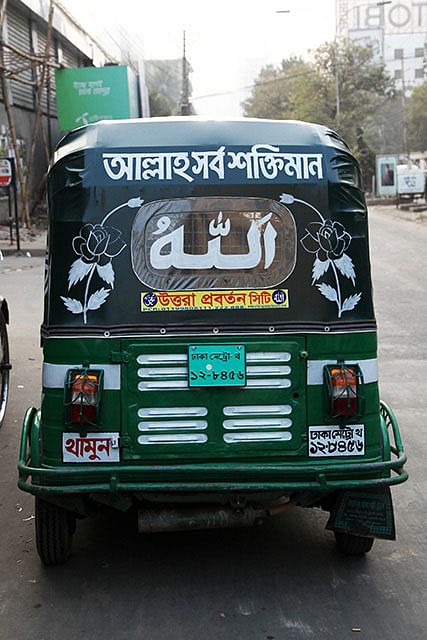 When was the last time you actually called a CNG-driven auto rickshaw by that name, instead of just CNG? I don't recall the last time. Yet we board on these vehicles ever so often. Albeit leaving us a few hundred bucks shorter, CNG's are life savers, as they're the fastest means of relaxed commuting. The issue though is finding a CNG in times of dire need, and even if you do, chances are they don't want to go to your destination, or just claim sky-high prices. Whichever it is, there are a few things you should remember while boarding a CNG-driven auto rickshaw.
I. The Meter: Don't expect the CNG-driver to turn on the meter. The prime reason meters aren't used actively any more these days is the gas prices going up, and keeping the meter consistent with the rising prices means a few hundred bucks that the CNG-drivers aren't ready to spend. Haggling with them to turn on the meter will only gain you odd glances from the CNG-driver and any passerby, as that either means you're still living in 2004, or just came from abroad, which in turn makes you a potential mugging victim.
ii. Refrain from obscenities: The issue discussed in (i) leads to some maddening fare claims from the CNG-driver, which in turn renders you to lose your temper. Yet, please refrain from calling them names and causing public nuisance. If the asked fare is way too high, either bargain properly, or walk away and look for a different CNG.
 
iii. No PDA, please: Understandably, there are not many places where you can -- umm -- make intimate progress with your lover(s?), to put it delicately. But please don't do that in the CNG, with or without the curtains down. It distracts the driver and increases risks for accidents. I meant road accidents, by the way, but take it in any way you want. Besides being unlawful to engage in profane acts in public, it's also crass behaviour. So, PLEASE, contain yourself.
iv. Don't litter: In case you haven't noticed, people litter the floor of the passenger compartment a lot, peanut shells being the most common object for some reason. Don't do so. It causes inconvenience for others. Keep the CNG (and the city) clean and green (pun intended).
In these violent times, CNGs are subject to vandalism by picketers using petrol bombs. Just as a safety measure, ask the CNG-driver not to lock the passenger-side doors, so that you can easily jump out and run for your life should an attack be launched. Also, if stuck in the traffic, refrain from using your cell phone; muggers sometimes cut the canvas covering of the CNG and snatch cell phones. Safe commuting!