War crimes accused JP MP Hannan gets parole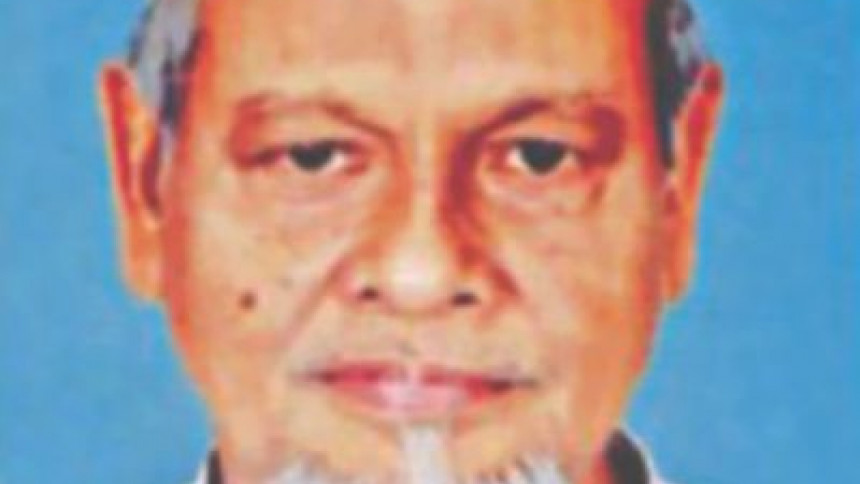 The International Crimes Tribunal (ICT)-1 today granted parole to war crimes accused and Jatiya Party lawmaker MA Hannan and his son Rafique Sajjat for attending namaz-e-janaza of Hannan's wife.
As per the order, Hannan and his son were allowed to take part the janaza in between 3:00pm and 6:00pm today, prosecutor Rezia Sultana Chaman told The Daily Star.
The special tribunal granted the parole following a petition filed by Hannan's counsel.
Hannan's wife Samsunnahar died at United Hospital in Dhaka around 3:00am today, Chaman said.
READ MORE: Police arrest Jatiya Party MP Hannan over war crimes
Hannan, 80, lawmaker from Trishal (Mymensingh-7 constituency) and presidium member of JP, his son Sajjad, 62, and six others from Mymensingh were made accused in a case filed for allegedly committing crimes during the Liberation War in 1971.
Of the eight, Hannan, his son and three others were arrested on October 1, 2015 while the rest are on the run.
The prosecution October 30 last year pressed six charges against the eight accused. The tribunal took the charges into cognisance on December 11 last year.
READ ALSO: Mymensingh MP, 3 others sent to jail
Hannan, the alleged general secretary of Mymensingh district Peace Committee, an anti-liberation organisation in 1971, is the second incumbent lawmaker arrested in connection with the war crimes case. BNP leader Salauddin Quader Chowdhury was shown arrested in a war crimes case in December 2010 when he was a lawmaker of the then opposition party in the parliament. Quader was executed in November 2015.
Jatiya Party is the main opposition in parliament and three of its lawmakers are members of the cabinet of the Awami League-led government. JP Chairman HM Ershad himself is the special advisor to Prime Minister Sheikh Hasina.
Among other accused of the case Khandakar Golam Sabbir Ahmed, Mizanur Rahman Mintu, and Hormuj Ali are now in jail while Mohammad Abdus Sattar, Mohammad Fakruzzaman, and Khandakar Golam Rabbani are on the run.