Verdict on plea against Azharul's death penalty any day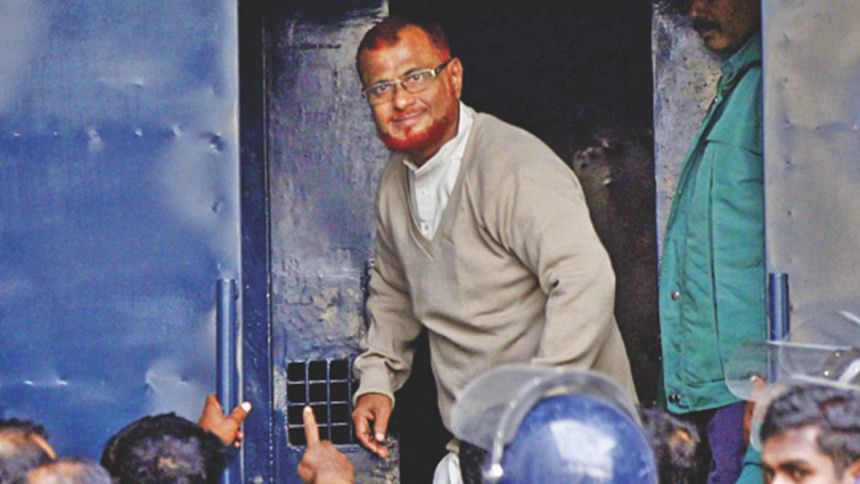 The Supreme Court will deliver its verdict any day on the appeal filed by Jamaat-e-Islami leader ATM Azharul Islam against the death penalty given to him by a war crimes tribunal.
A four-member bench of the Appellate Division headed by Chief Justice Syed Mahmud Hossain kept the appeal as CAV (Curia Advisari Vult, which means that it will announce the verdict on any day) after concluding hearing on it.
During the hearing, Azharul's lawyer Advocate Khandaker Mahbub Hossain prayed to the Supreme Court to acquit his client of the charges saying that his client was innocent and he is not involved in any crime.
The state has failed to prove any allegation of crime against humanity and war crimes against Azharul Islam, he argued.
Meanwhile, Attorney General Mahbubey Alam prayed to the apex court to uphold the International Crimes Tribunal's verdict that sentenced Azharul to death. The AG told the Court that charges brought against him proved beyond reasonable doubt.
The ICT-1 on December 30, 2014 sentenced Azharul, assistant secretary general of Jamaat, to death for committing crimes against humanity during the Liberation War. Later on, Azharul filed an appeal with the SC challenging the verdict.
In the appeal, he prayed to the Appellate Division to acquit him of the charges, claiming to be innocent.
On February 24, 2016, the apex court had concluded hearing on the appeal of Jamaat leader Mir Quasem Ali, challenging his death penalty given by a tribunal for committing crimes against humanity and the war crimes during the country's Liberation War in 1971.
The SC upheld his death penalty on March 8, 2016 and he was executed on September 3 the same year.
Around 25 such appeals are pending with the SC at present.