Unemployed nurses boycott recruitment test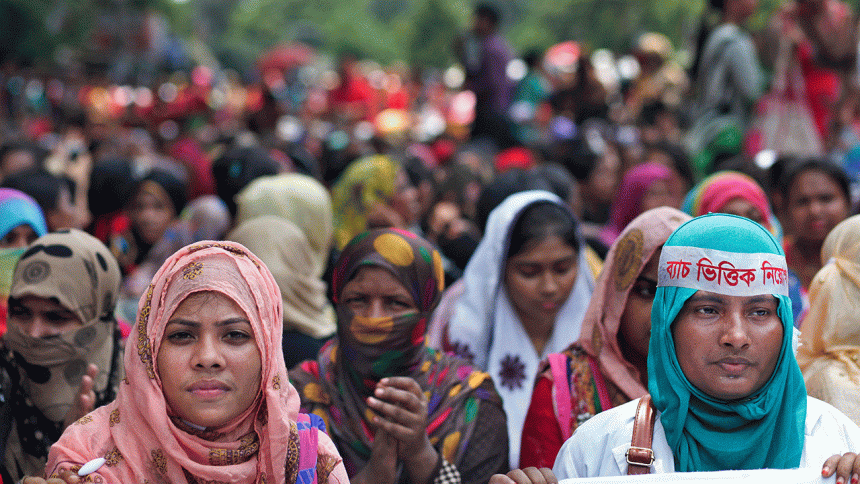 Agitated unemployed nurses boycotted today's recruitment test, continuing their protest at Dhaka Medical College Hospital (DMCH) campus since morning.
"Several thousands of unemployed nurses are taking part in the protest and will bring out a procession in the afternoon," Nahida Akhter, Secretary General of Bangladesh Basic Graduate Nurses' Society told The Daily Star.
READ MORE: Meet unemployed nurses' just demand
Unemployed nurses have been demonstrating since early April protesting a Public Service Commission (PSC) circular of March 28 on recruiting 3,616 senior nurses in public hospitals, which says applicants below 36 and attaining Bachelor of Science and diploma in nursing could take the exam.
The nurses said the exam prerequisite was unjust because those who attained the educational qualifications a few years back and approaching the age might be left out.
ALSO READ: 40 hurt as cops pummel unemployed nurses
Earlier, the health minister pledged that he would arrange a meeting with the prime minister by May 24 as she could give a decision, but it was not met.
Later on May 30, Nasim again pledged arranging the meeting by June 1.
Dozens of nurses were allegedly injured after police charged batons when the demonstrators tried to forcefully enter into the Health Minister Mohammed Nasim's Dhanmondi residence on June 1.