40 hurt as cops pummel unemployed nurses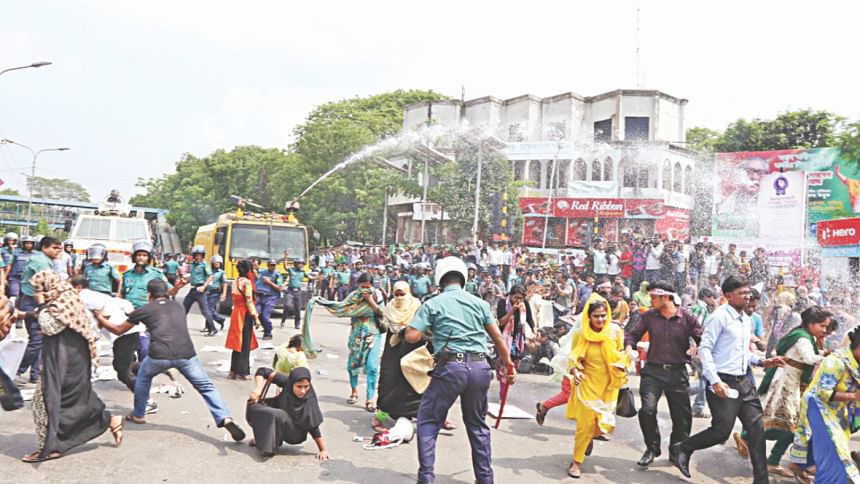 Some 40 persons were allegedly injured after police charged baton, fired teargas canisters and used pepper spray and water cannons to disperse several hundred demonstrators blocking the capital's Shahbagh intersection yesterday protesting a circular of Monday seeking to recruit 3,616 senior nurses.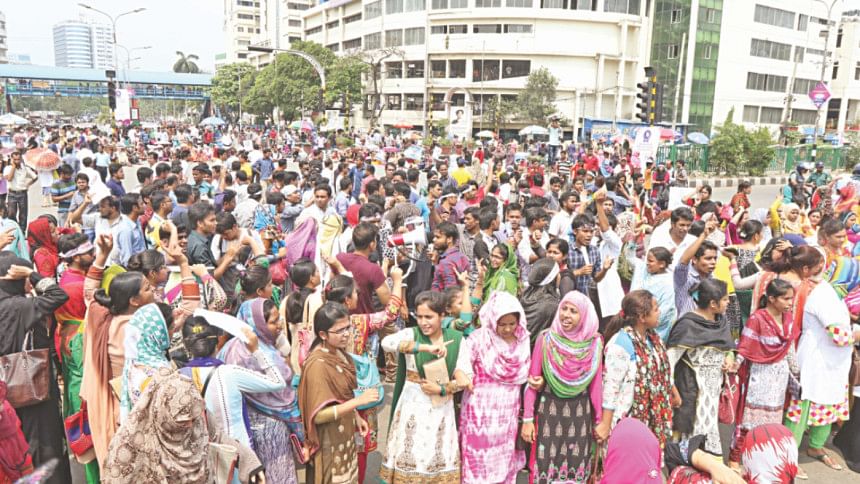 Of the injured, 22 were treated at Dhaka Medical College Hospital (DMCH), including 14 in the burn unit for blisters inflicted by boiling water, alleged Bangladesh Diploma Bekar (unemployed) Nurses' Association Secretary General Faruk Hossain.
Talking to The Daily Star, he claimed that cold water was also used intermittently along with pepper spray by police in plainclothes.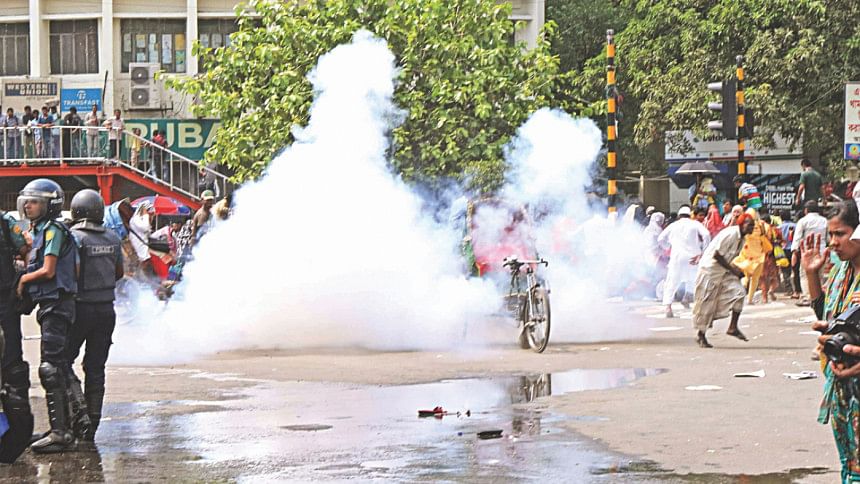 However, the burn unit's Resident Surgeon Dr Partha Shankar Paul said they treated 10 persons and Dhaka Metropolitan Police Assistant Commissioner (Ramna zone) Shibli Noman denied the use of boiling water and pepper spray.
Traffic movement at the intersection was normalised around 1:30pm, some three hours after the demonstrators of the association and Bangladesh Basic Graduate Nurses' Society took to the streets.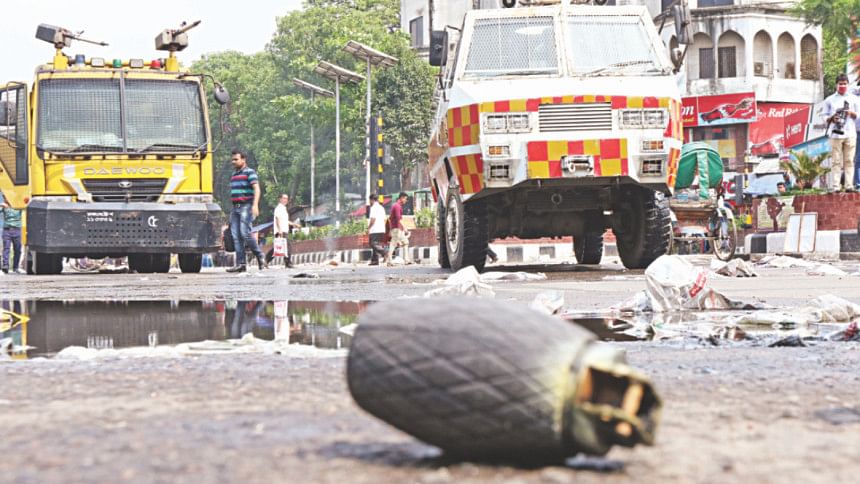 The Bangladesh Public Service Commission circular said applicants below the age of 36 and attaining Bachelor of Science and diploma in nursing had to take an exam.
This frustrated many unemployed nursing graduates who were hoping to be recruited on the basis of their year of graduation, merit, and seniority instead.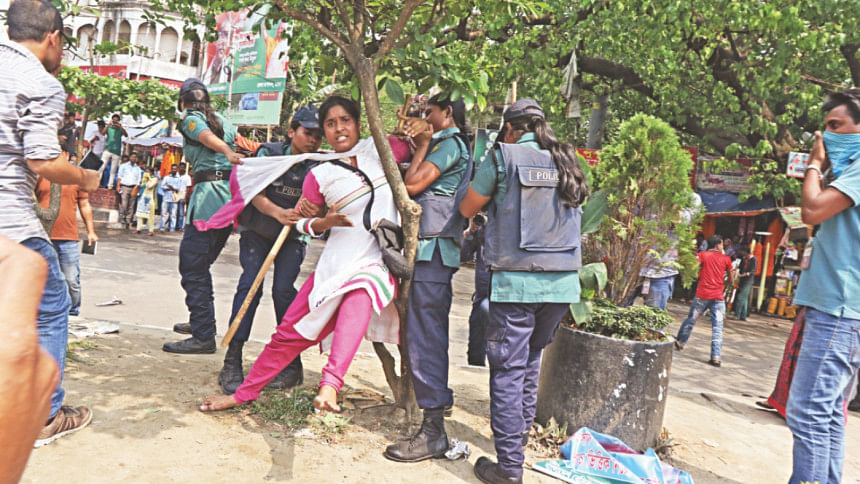 "The government always recruited nurses mainly on the basis of passing year of the applicants. While the government recruited applicants from our previous batches, some of us had been waiting for 10 years for our turn," said Faruk Hossain.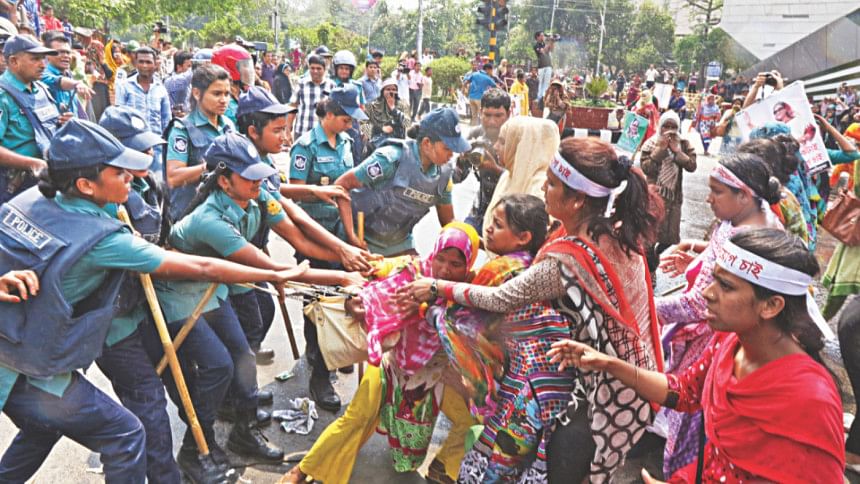 The last recruitment took place in 2013, said Momotaz Mahal, a diploma nurse graduating in 2006, adding that about half of her classmates were recruited that time while the rest have been waiting.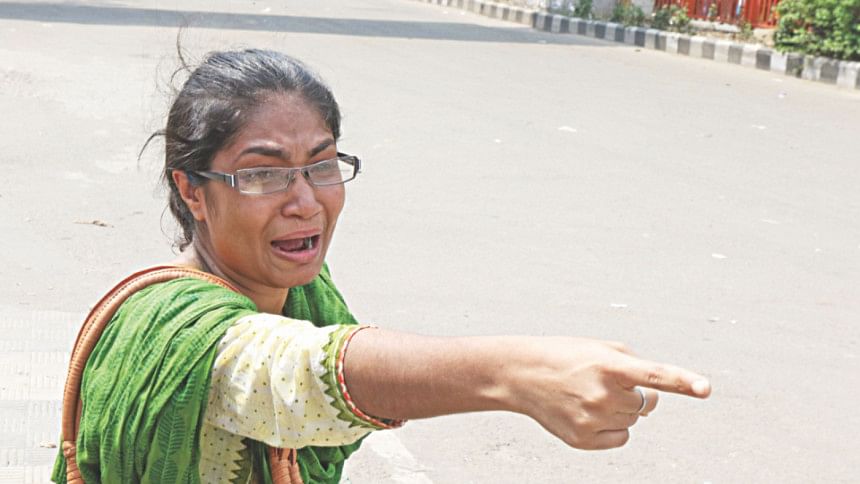 "But now we have to compete with nurses who graduated last year," she said, adding that 21,000 nurses were unemployed at present. Senior graduates are unlikely to get jobs competing with juniors, she apprehends.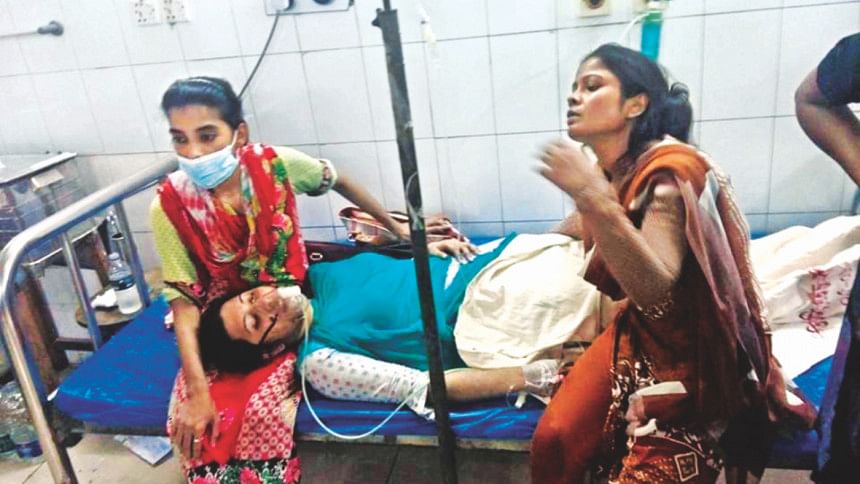 Additional Secretary to the health ministry Subhash Chandra Sarker said senior nurses were promoted as class II jobs in 2011. "...the recruitments must take place through BPSC examinations, according to the rules of the country," he said.