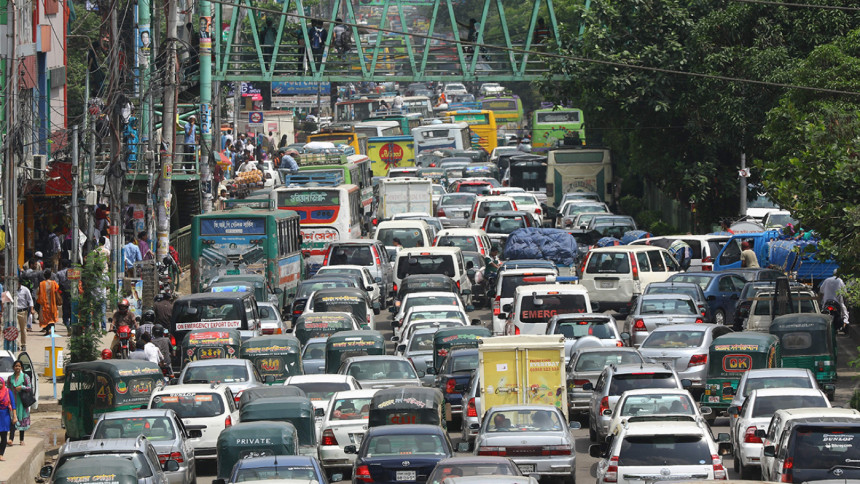 Commuters today suffered in the sweltering heat on the city roads as most of them had to spend at least thirty minutes to an hour more than the usual time to reach their destinations due to an unusual traffic jam.
Users in Facebook group 'Traffic Alert' posted several updates complaining about the gridlocked roads but no particular reason could be identified yet.
Shyama, an office-goer, said it took her almost two hours to make the journey between Shewrapara and Karwan Bazar which usually takes only an hour at best.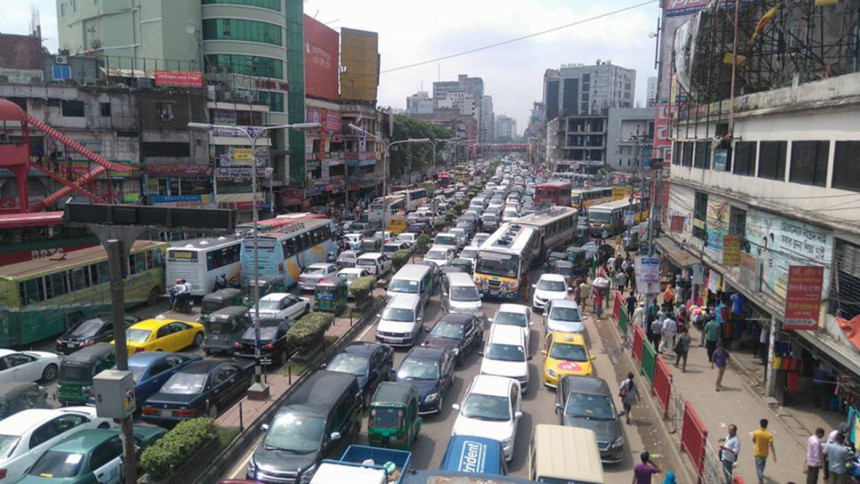 "Complete collapse of traffic management today. Almost zero movement. In last 1 hour I have traveled less than a Km from Dhanmondi to Elephant Road. Stay home, work from home," wrote one user in the Facebook group Traffic Alert.
Traffic was bumper to bumper on New-link road from Agargaon to the Prime Minister's Office around 9:30am, said another commuter.
"Roads blocked between Mohakhali Flyover and Kakoli due to a strike by garment workers. Traffic is heavy in these areas. Please be aware and plan your journey accordingly.-Collected" a Facebook user commented in the group, GO! Traffic updates (by GObd.co).
However, this claim could not be independently verified.
Kazi Nazrul Islam Avenue also saw heavy traffic on both sides around 10:00am.