Take back the students from street for their safety: Rab DG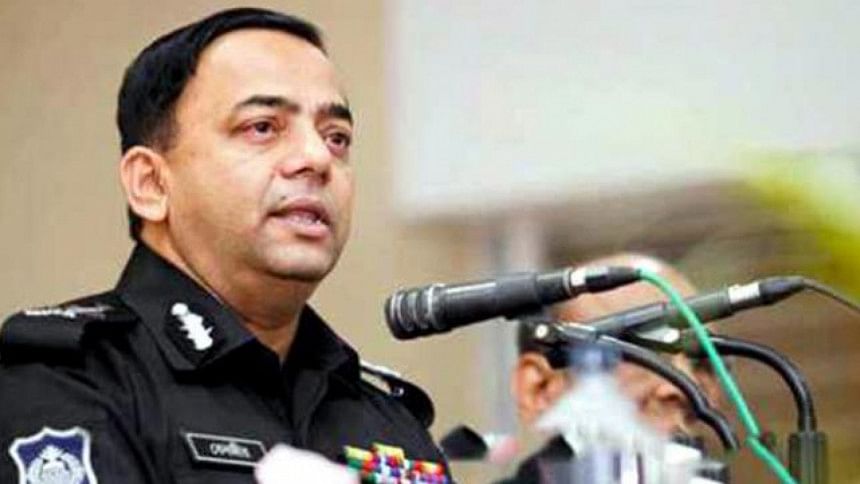 Director General (DG) of Rapid Action Battalion (Rab) Benazir Ahmed today asked the guardians to take the agitating students back from the streets for their safety.
The Rab DG said this while talking to journalists at the Rab Headquarters in Dhaka.  
Benazir said that he is aggrieved beyond words regarding the death of two students in the Airport Road accident and understands the mental state and sentiments of the students who have lost their peers.
Dhaka city has been crippled for five consecutive days due to the ongoing protests by the students demanding safety on the roads and justice over the deaths of two college students.
But the activities of some vested group in the past two days have raised the concern of the law enforcers as they are trying to gain their own interest using the innocent students by misleading them, Benazir said.
Guardians and teachers need to be careful and bring the students back from streets to ensure their safety as no one is safe in the hands of such vested quarters who are actually terrorists, he added.
At least nine cars and 318 buses have been vandalised in the five days of protest so far and today Kafrul Police Station was under attack, the Rab DG told the journalists.
The culprits and the owner of the bus were arrested within 24 hours of the incident and legal actions are being taken against them, he added.
 "Students must not take to the streets anymore for their own safety, and if anyone does, then he and his family have to take the liability of any danger from the opportunity seeking vested quarters," he said.
He also cautioned everyone from various fake and motivated rumours which are circulating in social media.
"We are a democratic country so everyone has to follow the command of the law," he added.
Meanwhile, Additional Commissioner of Dhaka Metropolitan Police (DMP) Monirul Islam also requested the guardian and teachers to take back the students from the streets to ensure their safety.
Monirul, also the chief of the Counter Terrorism and Transnational Crime (CTTC) unit DMP, came up with the request while holding a special briefing at the DMP media centre this noon.