Prime accused in 'rape' of RU student remanded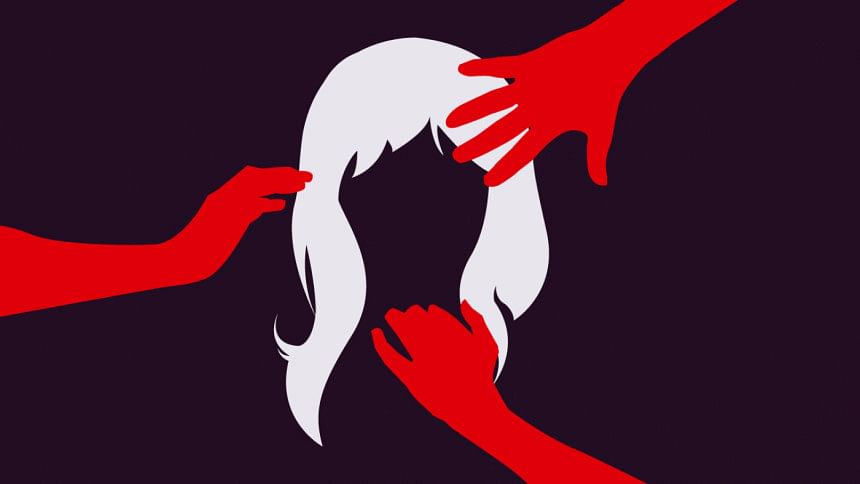 A Rajshahi court today placed a student of Rajshahi University (RU) on two-day remand in a case filed over the alleged rape and blackmail of a female student of the university.
Judge Selim Reza of Rajshahi Metropolitan Magistrate's Court-5 passed the order after police produced prime accused Mahfuzur Rahman Sharod, 22, a second-year student of Economics department, before the court this afternoon.
On January 27, a female student of the university filed a case against six persons including Sharod for raping her in the city's Kazla area and blackmailing her after filming the incident, said Officer-in-Charge of Motihar Thana SM Masud Parvez.
According to the case statement, on January 24, Sharod took the girl to a private dormitory and raped her while five of his associates filmed the incident.
Later, Sharod demanded Tk 50,000 from her and threatened that he would spread the footage on social media, the case statement reads. The girl then informed her parents about the incident and filed the case against them.
Police arrested the three of the accused -- Sharod, Rafsan and Plaban Talukdar – in Kazla the same day, the OC said.
The lawmen also arrested two other accused -- Jibon and Joy – on February 7, he told our RU correspondent.
The law enforcers also recovered a few mobile phones containing footage of the incident from the accused, the OC said, adding that the other accused went into hiding after the incident.